Whether you are laying out cloud target architectures for a large number of business applications or you are drafting cloud solution alternatives to pick the right one eventually, it all boils down to one thing: planning cloud applications is complex and heavily time consuming. It is on you to choose the right provider(s), search technology offerings, select from cloud product alternatives, consider pricing options and much more.
With Txture Cloud Transformation (CT), you instantly reduce complexity and efforts in the cloud journey by applying an iterative cloud solution design.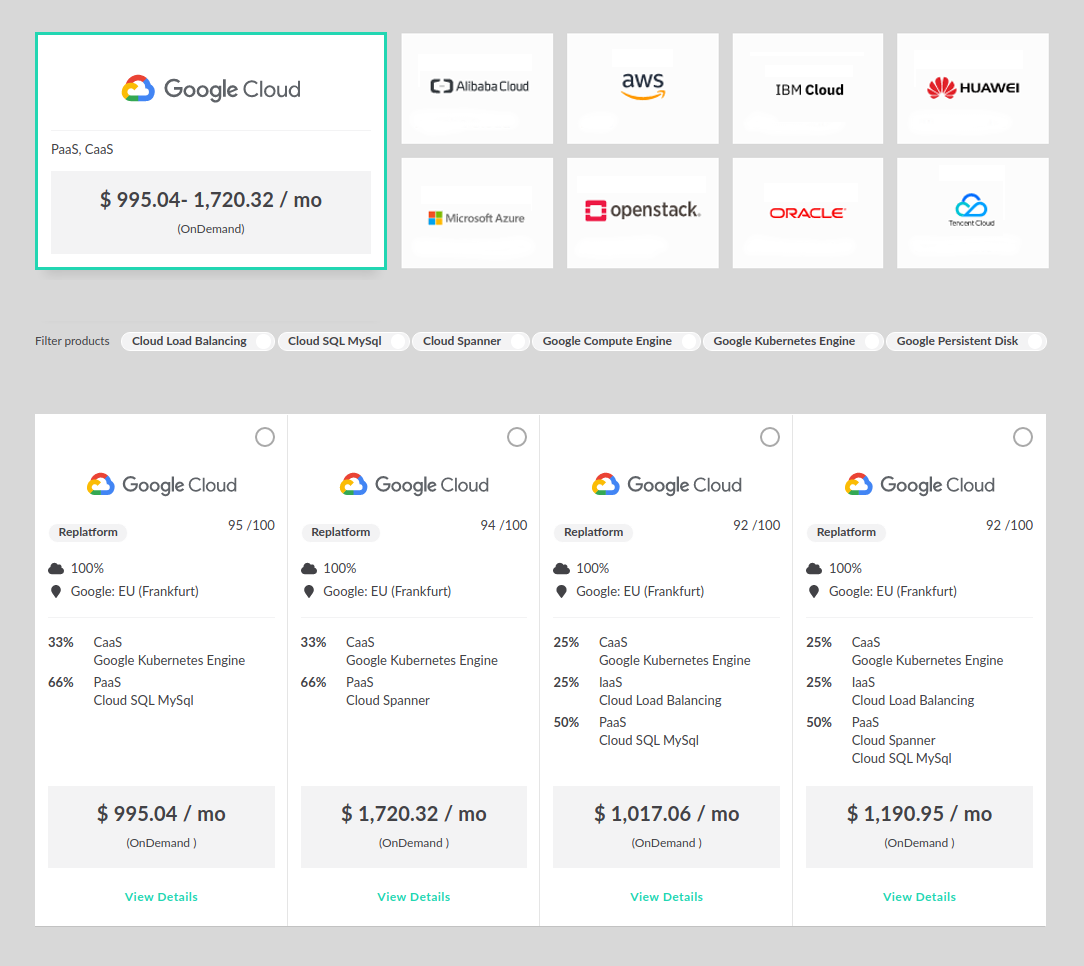 Cloud proposals are fully automated. If needed, detailed adjustments and alternative solution can be created quickly.
Based on your cloud strategy preferences, get fully automated cloud proposals for all your applications at once. If needed, you can iterate solution alternatives quickly and make detailed adjustments too.
Boost efficiency through Txture CT's high degree of automation and on-demand flexibility during cloud solutioning. Come up with a plan for your cloud transformation cycles that your clients and your migration teams have confidence in.
---
Seeing is believing!
Feel free to request a demo or contact us for more information!