Reasons for hybrid cloud adoption are diverse. Data centers are long term assets you won't turn down from one day to another. Data security and latency considerations influence a decision towards a specific landing zone for your applications on the hybrid cloud spectrum too.
Go for Txture Cloud Transformation (CT), if you want to have all your private and public cloud options at a glance during your cloud journey.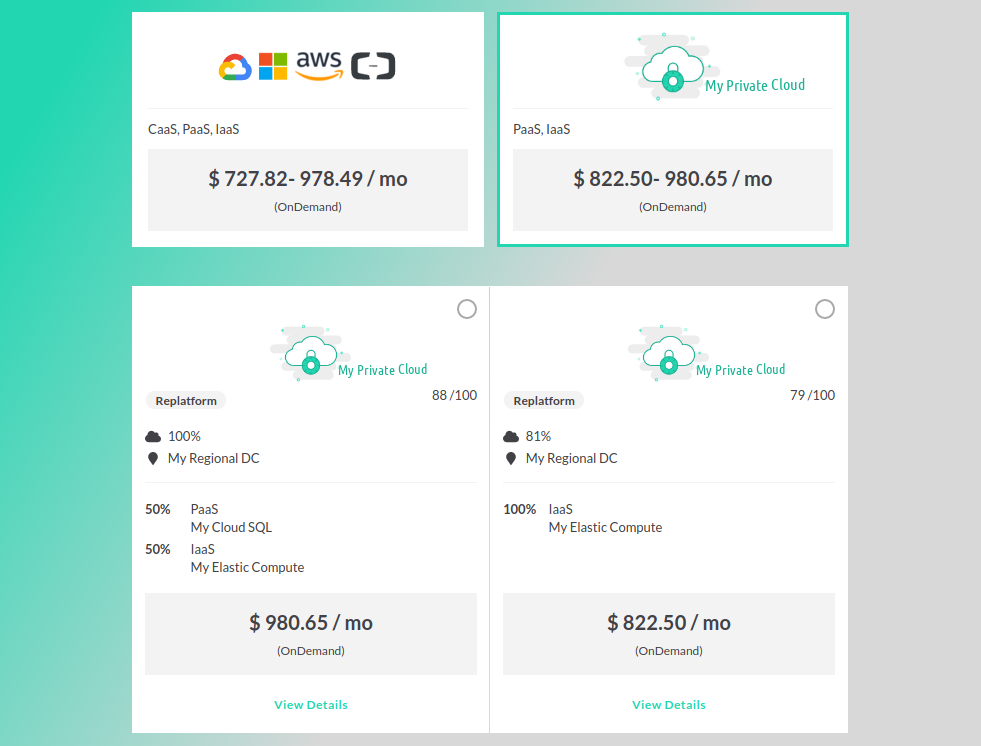 Compare cloud-based solution possibilities
Get all your applications and workloads automatically assessed for private or public cloud suitability. Compare various solution alternatives and cost across clouds, leveraging infrastructure, platform services or containers.
With Txture CT you benefit from a new level of efficiency and diminished risk when running an end-to-end cloud transformation program.
---
Seeing is believing!
Feel free to request a demo or contact us for more information!