Coffee Break Sessions: Navigating the complexity of cloud transformation in the retail industry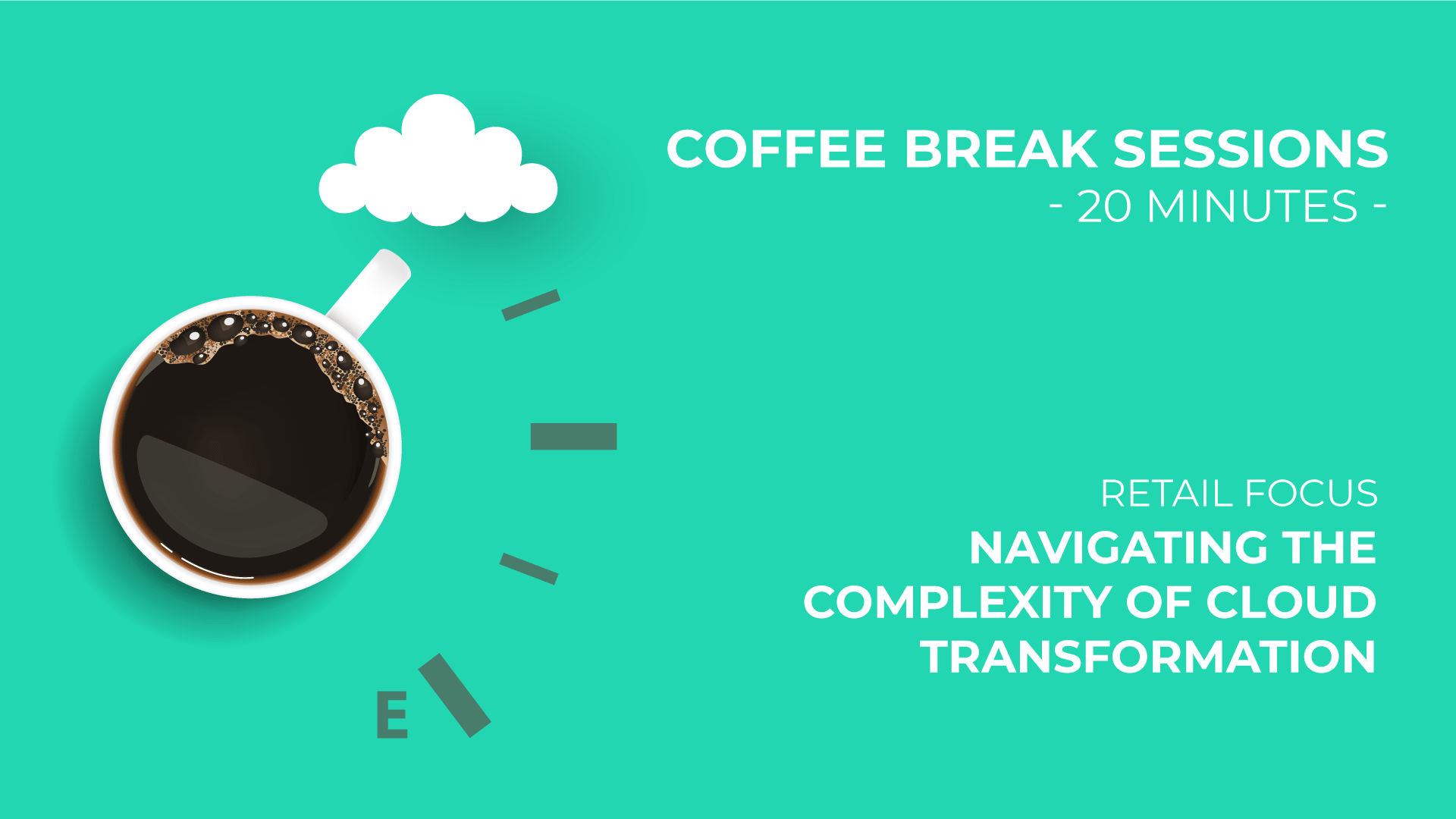 One of the most difficult IT faces today is migrating large-scale application ecosystems to the cloud. MediaMarktSaturn, Europe's largest electronics retailer, has confronted the challenge of cloud transition and has taken a proactive and innovative approach with Txture's cloud transformation software.
To fully realize the benefits of cloud, such as lower costs, more agility, and reliability, you must make fast decisions on application migration candidates, individual application target architectures, and the optimal provider and services for your organization.
Target Audience:
Cloud Center of Excellence (CCoE), CTO's, CIO's, Cloud Solution Architects, and cloud professionals in the retail industry.
---
Sessions:
Part 1: How to collect data of your application and infrastructure for cloud assessment
In this first Coffee Break Session, we'll go through the challenges and best practices of data collection to prepare migration decision-making.
Part 2: How to analyze your applications for cloud readiness, migration risk and cloud value
In our second Coffee Break Session, we'll find out how to quickly analyze the cloud readiness of your application portfolio to make quick 6R decisions.
Part 3: How to save time by automatically generating cloud target architectures
In the third Coffee Break Session, you'll learn how to save time and money by automatically generating target architectures for your applications based on your cloud strategy.
Part 4: How to assess your cloud application for modernization potential
In the fourth Coffee Break Session, you will learn how to analyze existing cloud environments to identify modernization and cost-savings opportunities.
Join us for these sessions, packed with practical tips based on the Txture platform to help you decrease risk and maximize the advantages of your cloud transformation journey. Utilize the cloud to its full potential and get well equipped for your own journey to the cloud.

---
Register here: