Sharing the results of an assessment project or the final cloud deployment strategy to clients or internally has become a lot more convenient with Release 32. Before, the results of the overall project (or of a specific phase) had to be processed externally of Txture or prepared manually with Txture's configurable reports.
In the Transformation Cockpit in Txture you now have the possibility to create a summary PDF export of a single application, a group of applications or the entire landscape in an instant.
The summary PDF export is fully customizable to include the right information for the type of project or level of detail required. You can, for instance, choose which application properties and links to display, select particular charts, scores or key observations the summary should contain or deselect entire sections if they have not been relevant for the project.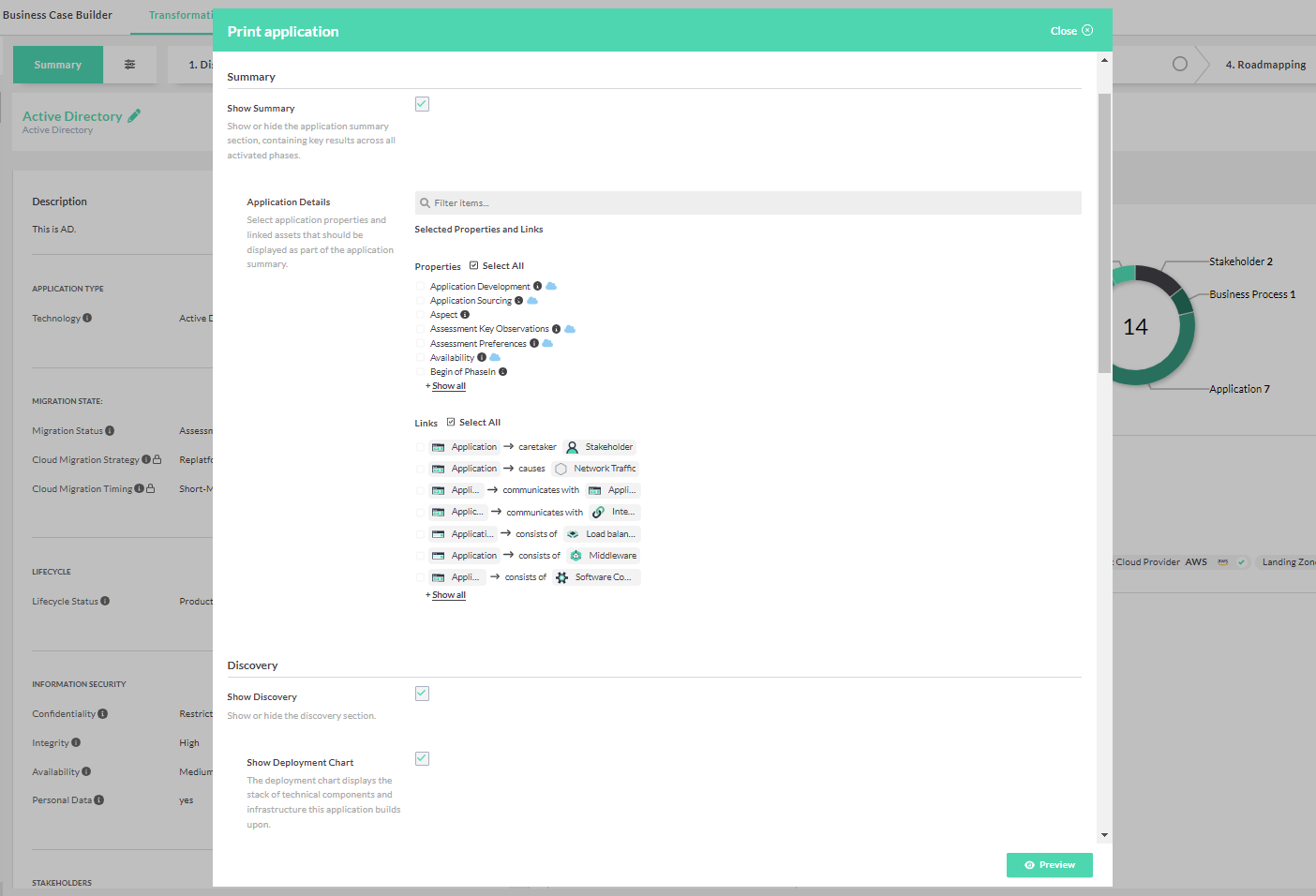 The configuration for a bulk of applications contains a few additional settings that allow you to add and customize an executive summary of the selected applications.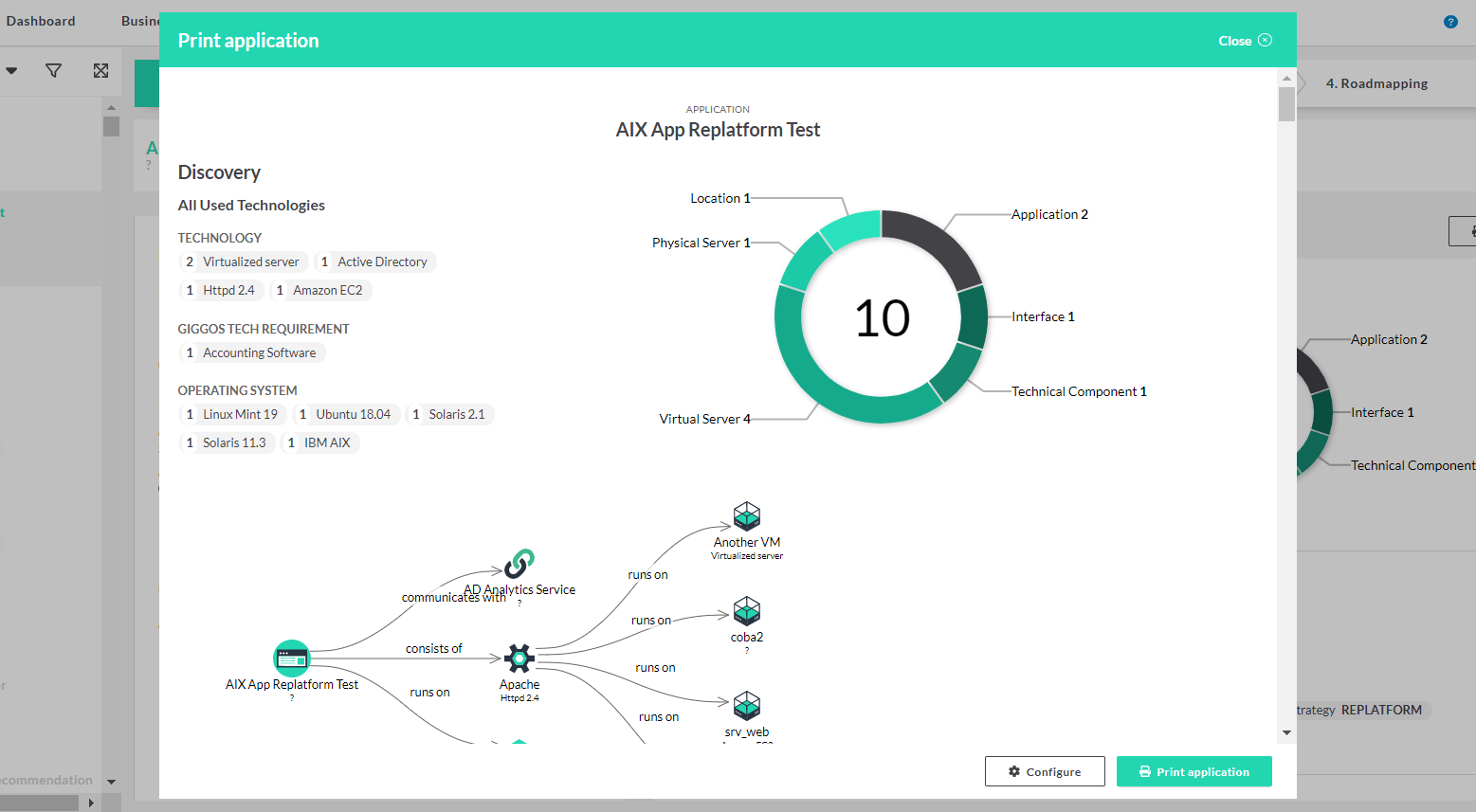 After the configuration is completed, you are presented with a preview of the PDF export. When hitting the "Print" button, the configured summary report of a single application is finally saved as PDF or as ZIP file if an entire group of applications is exported.
The summary PDF export offers a new way to share project results with your clients in no time and also makes the handover in the teams more efficient.
Want to explore the new feature in a hands-on demo? Feel free to get in touch with us to find out more how Txture can help you save time and costs.