Flexera CloudScape is a premier IT discovery solution that gets employed to find out about distributed IT infrastructure components in a client's environment. Having trustworthy IT infrastructure data at hand, is a critical enabler for any cloud transformation journey.
CloudScape provides a great foundation for Txture's IT infrastructure related data layer. Based on it, additional user-driven or automated data collection capabilities can be leveraged to set off your application centric cloud transformation. This transformation is efficiently supported by Txture in all of its phases, from continuous application portfolio discovery, to cloud assessments and cloud target state architectures, via migration planning until you reach a cloud transformed application estate.
Txture's integration with CloudScape works for both on-premises and SaaS installations of CloudScape. It is able to read standard CloudScape reports about
Virtual and physical server infrastructure
Storage and disks
Databases, if related server software technologies are discovered
Server utilization used for right-sizing and
Server-to-server communication paths, expressing infrastructure dependencies.
Creating a CloudScape data source and importer capability is easy. Download standard reports from CloudScape and attach them to a Txture "Flexera CloudScape" data source. With a single click all data gets automatically imported and mapped to Txture's application centric and technical data model.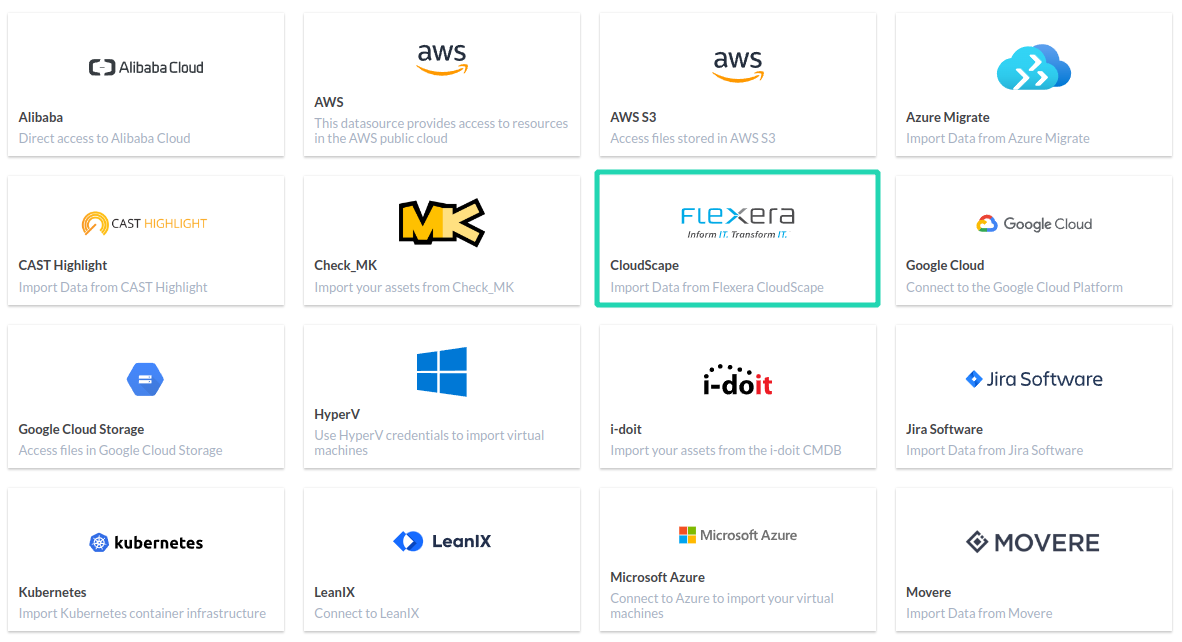 Automated data ingestion from Flexera Cloudscape
The results you get (see imported example infrastructure stack below) show mainly IT infrastructure assets, but Txture already acknowledges any asset groups that were described in CloudScape. From there on, detailed data about technical application components, associated business processes, business criticality and stored data types, people and organization, etc. can be captured in Txture to conduct a thorough cloud assessment as a starting point for your client's cloud journey.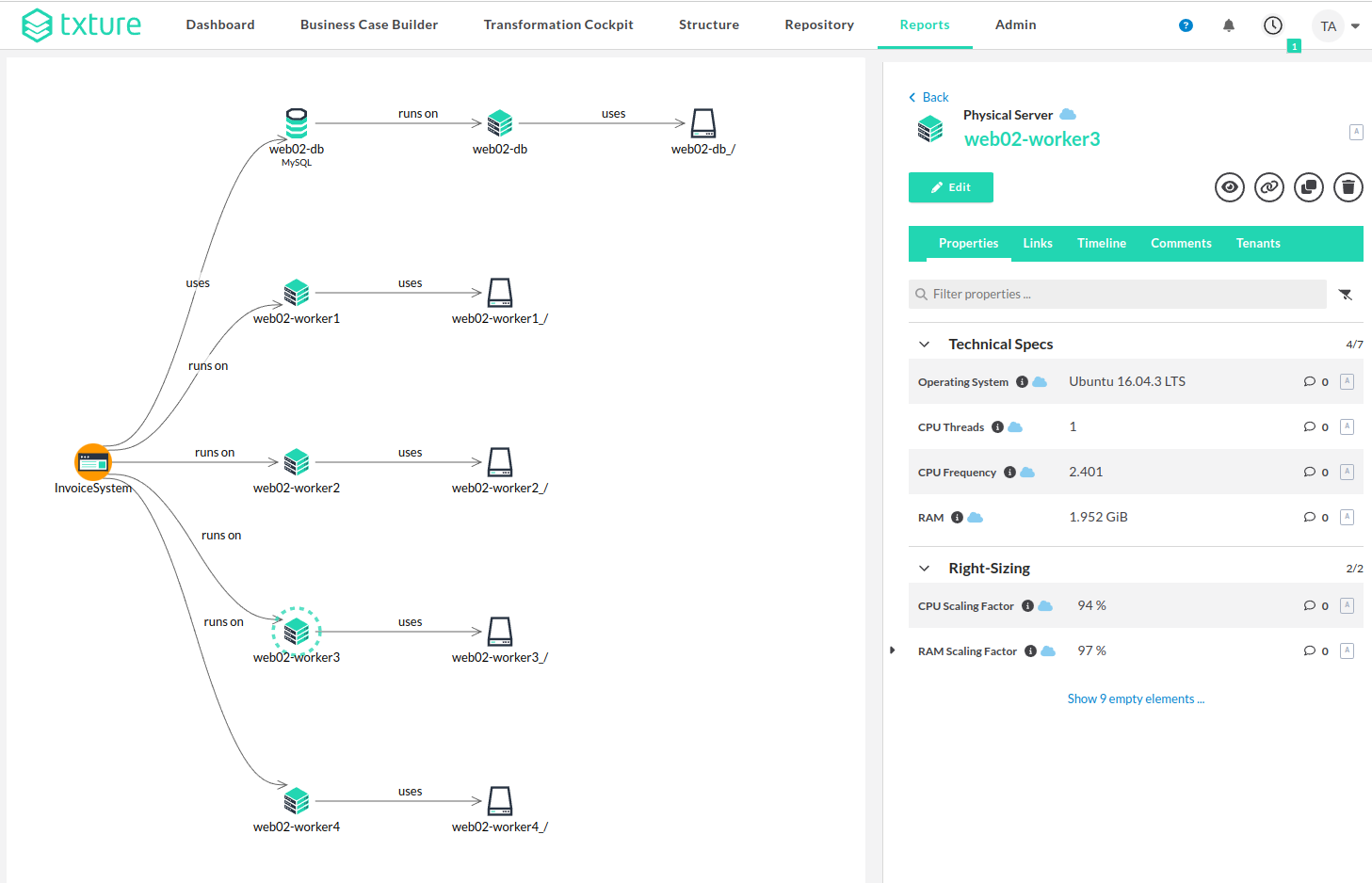 Example of infrastructure stack generated after a data import from cloudscape
Quickly get started with Txture by leveraging data from your conducted CloudScape infrastructure discovery runs. After that, benefit from Txture's essential capabilities to make client application landscapes visible and analyzable.
---
Feel free to request a free demo or contact us for more information