The evaluation of multiple potential cloud application target architectures is an important step in a cloud transformation initiative in order to establish a basis for making the right migration decisions. Txture Cloud Transformation (CT) now introduces a dedicated comparison view to make decision making much more efficient and easier. Select from the list of available or saved proposals the ones you would like to compare, by clicking on the scale symbol in the proposal overview cards (cf. step 1 of the screenshot). Go to "Compare" in the menu (cf. step 2) to view the selected proposals next to each other.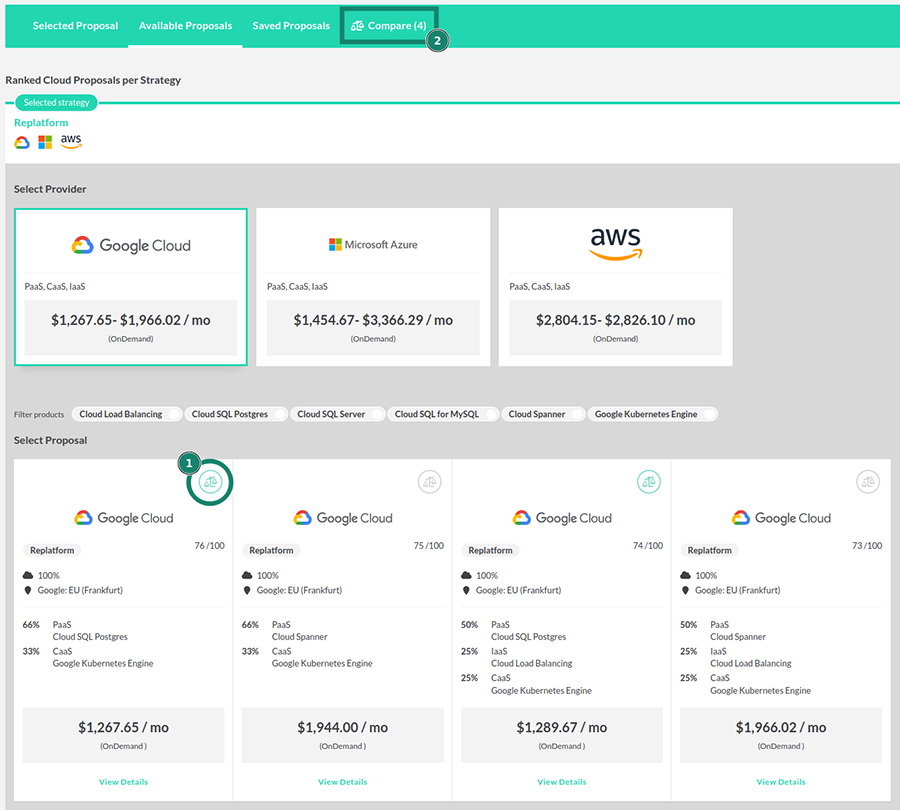 Selecting application cloud target architecture proposals of interest, to make use of the new enhanced comparison features.
---
Txture (CT) now supports the following 5 comparison modes for cloud application target architecture proposals:
Product/Sizing: Enables quick comparison of used technologies per proposal, showing cost and sizing grouped by cloud service category.

Cost: Lists all available pricing options of the selected proposals next to each other, to identify the most attractive pricing options. Furthermore, the currently selected pricing options are shown in a combined price comparison chart that expresses how cost accumulates over time.

Proposal Score: Compares the scores that indicate how well the proposal fits to your overall cloud strategy.

Migration Stats: Gives a quick overview which component-wise migration strategies are used (e.g. Replace, Replatform, etc.), to roughly indicate complexity and effort of a migration.

BOM (Bill of Materials): Shows the bill of materials next to each other to allow a detailed line-by-line comparison and to identify cost by technology group (e.g. virtual compute, storage, relational database, etc.).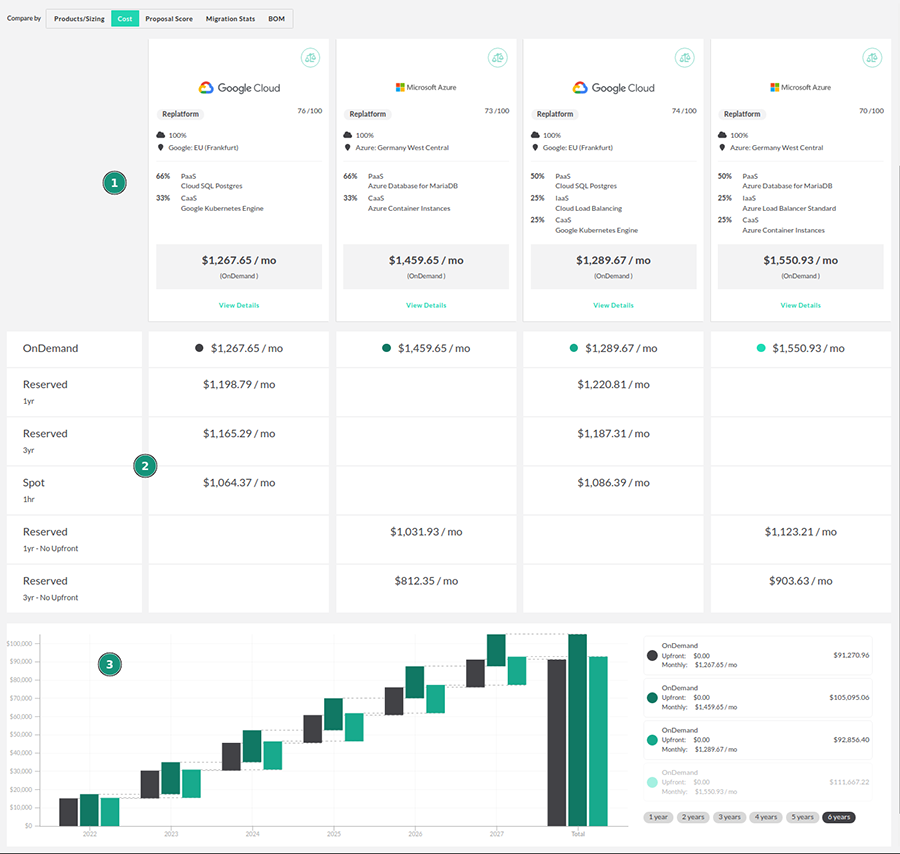 Cost comparison view showing proposals of interest (1), all available pricing options across the proposals (2) and the accumulating cost over a number of years between the selected pricing options (3).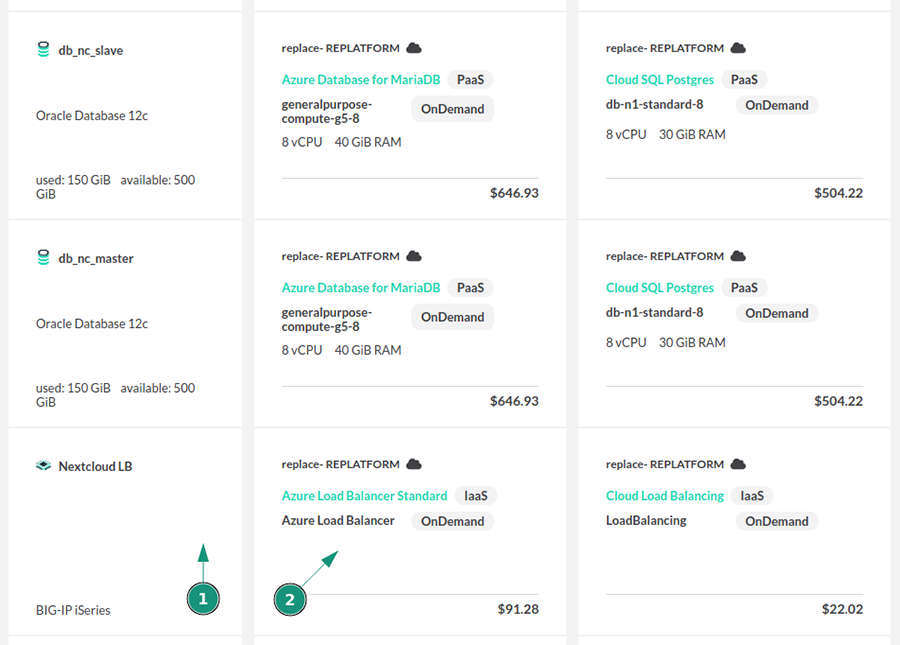 Detailed BOM comparison allows for component wise analysis (1) of selected cloud services, including sizing and cost (2), across the proposals of interest (in this example a GCP and Azure based one).
Using this range of new comparison abilities helps you guide discussions with your teams and clients and adds a whole new level of confidence to the cloud target architecture decision making process.
Want to try the new updates yourself? Want to get a personal demo?
Just leave us a message or fill out the form.