Planning your move to Google Cloud opens up a lot of advantages. Next to its innovative portfolio of cloud products (and ease of use of its cloud management tooling), there are also a lot of good options to save costs.
One of these options is to use Google Cloud's "custom machine types".
A custom machine type is simply a virtual server where you can specify the required number of cores and memory. Within most of its available compute core and memory configurations, the cost is proportional to the per-core and per-memory-unit prices of all the predefined Google Cloud computing products from the catalog.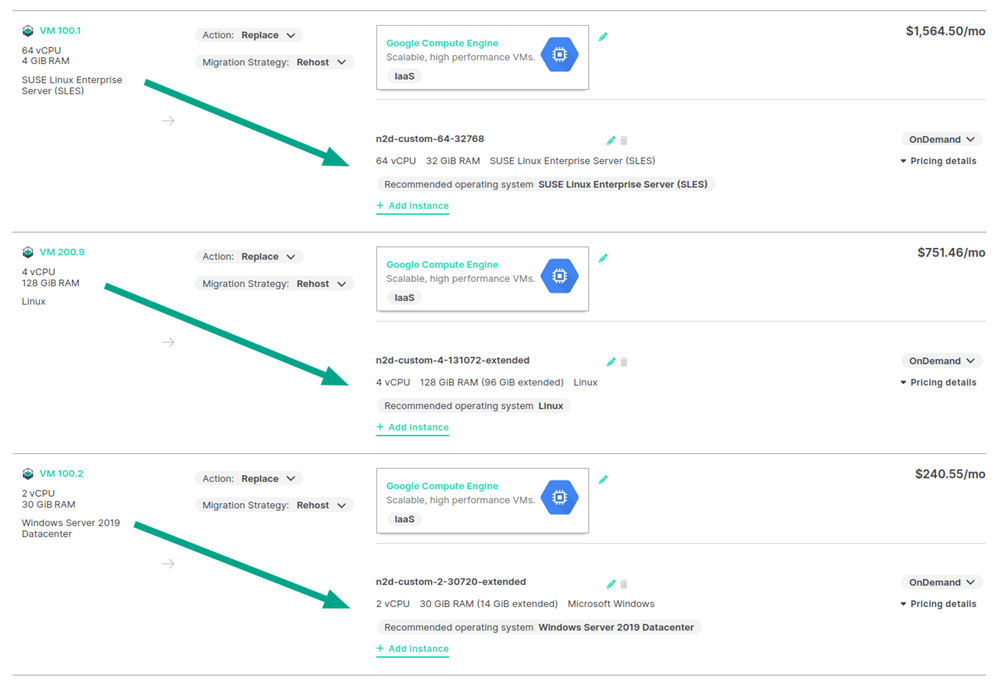 Overview and example configuration of a custom machine type VM in the Google Cloud console.
Hence, with custom machine types, you can pay for what you need and don't have to overbuy resources or reconsider workload placement strategies as required for other major cloud service providers.
In Txture we now have full support of Google Cloud machine types built in. It is now possible to describe all relevant aspects of a custom machine, like:
Allowed compute core-to-memory ratios both with and without "extended memory",
Full or partial sustained use discounts (maximum of 20-30% depending on the machine family)
Committed use discounts (1-year or 3-year commitment for savings of around 50% or even more) as applicable
Cloud products supporting custom machine types, like Google Compute Engine, Cloud SQL
Use Txture to create your Google Cloud business cases for your data center exit or cloud-to-cloud initiatives.
Get cost forecasts, saving options, carbon footprint estimates and detailed migration plans not only for lift and shift workloads but also for modernization candidates.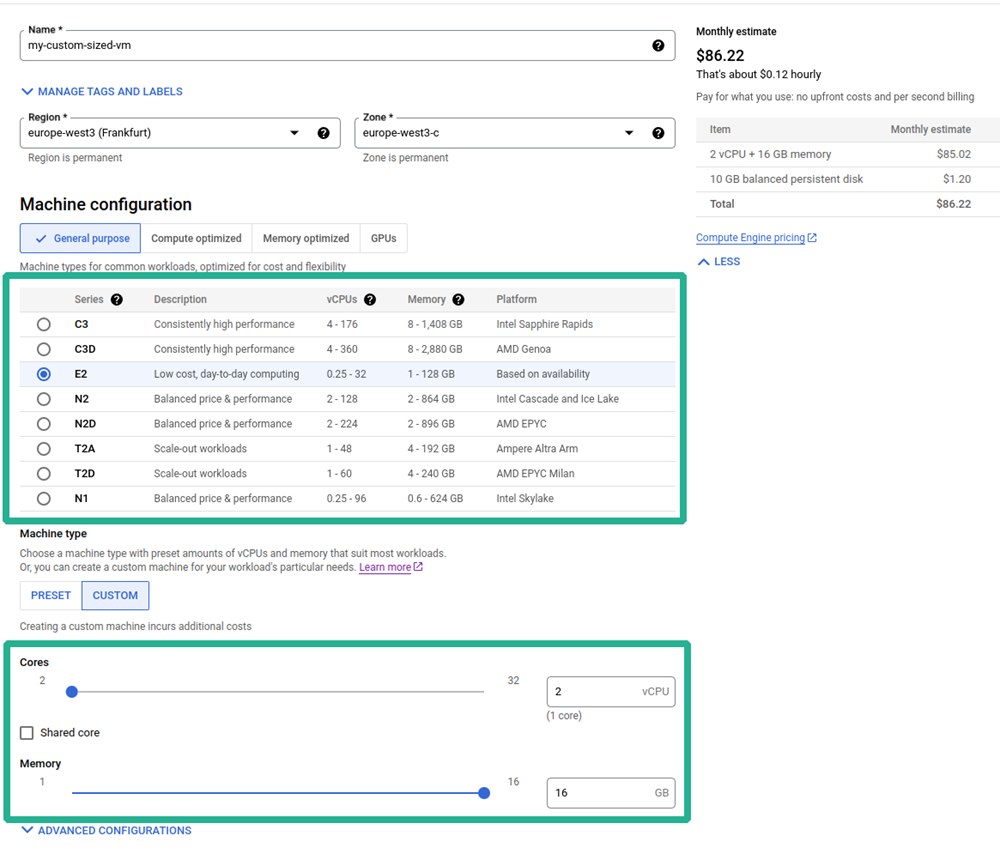 Corresponding custom machine type mappings in Txture for on-premises VMs of different sizing.
Your feedback to our new feature
---
Want to learn more about Txture's capabilities to map your existing IT estate and find replacements in the cloud? Reach out to us, we'll be happy to help!