In many large scale cloud transformation projects private cloud is still an essential component. Often you cannot or do not want to get rid of your infrastructure immediately, especially when you are focused on large data centers.
To improve our migration proposals for private cloud targets we made some adjustments to the preference settings in the assessment, as well as the target architecture phase of the cloud transformation process. Additionally, we enhanced the private cloud offerings in our product catalog to increase the quality of the proposals by offering more replacement options.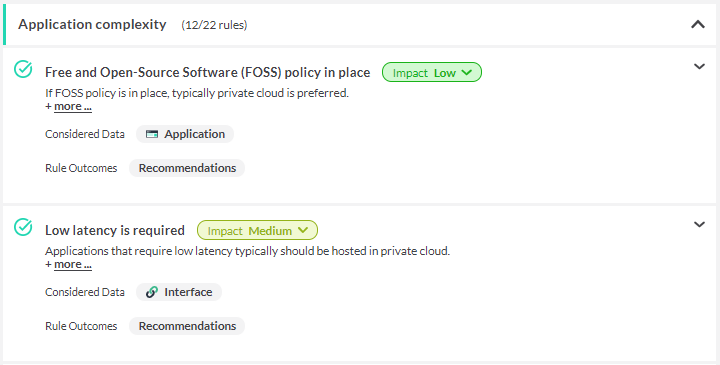 Assessment Rules: Pre-configured rules that can be enabled for better hybrid cloud targeting.

Target Architecture Preferences: Setting a preference for Landingzone allows you to better target your migration proposals.
---
Are your fingers tingling? That's the urge to try out our new feature.
Feel free contact us for more information or support!