Licenses for particular software products are a significant cost driver when operating your cloud estate. Especially when moving from an on-premises environment to one of the hyperscalers, or when considering a change or consolidation of cloud service providers (i.e. a cloud-to-cloud initiative), you certainly want to optimize cost by leveraging your existing pool of software licenses.
Bring-your-own-license (BYOL) or bring-your-own-subscription (BYOS) approaches are not always easily possible. Do you deal with Oracle Databases that you would need to run on bare metal in Google Cloud or SQL Server installations on dedicated instances in AWS? You are not able to re-use your licenses with AWS RDS or Google's Cloud SQL? There are a few things to consider.
Txture helps you to express those licensing options as part of your cloud strategy preferences. Depending on those preferences for your application portfolio or individual applications, Txture:
calculates cloud services fees for BYOL/BYOS scenarios,
calculates cloud services fees when including licenses or a particular license option (cf. SQL Servers Express, Web, Standard or Enterprise versions) and
generates alternative target architecture solutions, e.g. if managed services like AWS RDS won't allow a BYOL strategy or gives you warnings in those situations.
As of now Txture supports the following license options of different database products and server operating systems:
| Database Management Systems | Supported Licensing Options | Operating Systems | Supported Licensing Options |
| --- | --- | --- | --- |
| Oracle Database | Standard Edition (2), Enterprise Edition | Microsoft Windows Server | Include license, BYOL |
| Microsoft SQL Server | Express, Web, Standard, Enterprise | Red Hat Enterprise Linux (RHEL) | Include subscription, BYOS |
| | | SUSE Linux Enterprise | Include subscription, BYOS |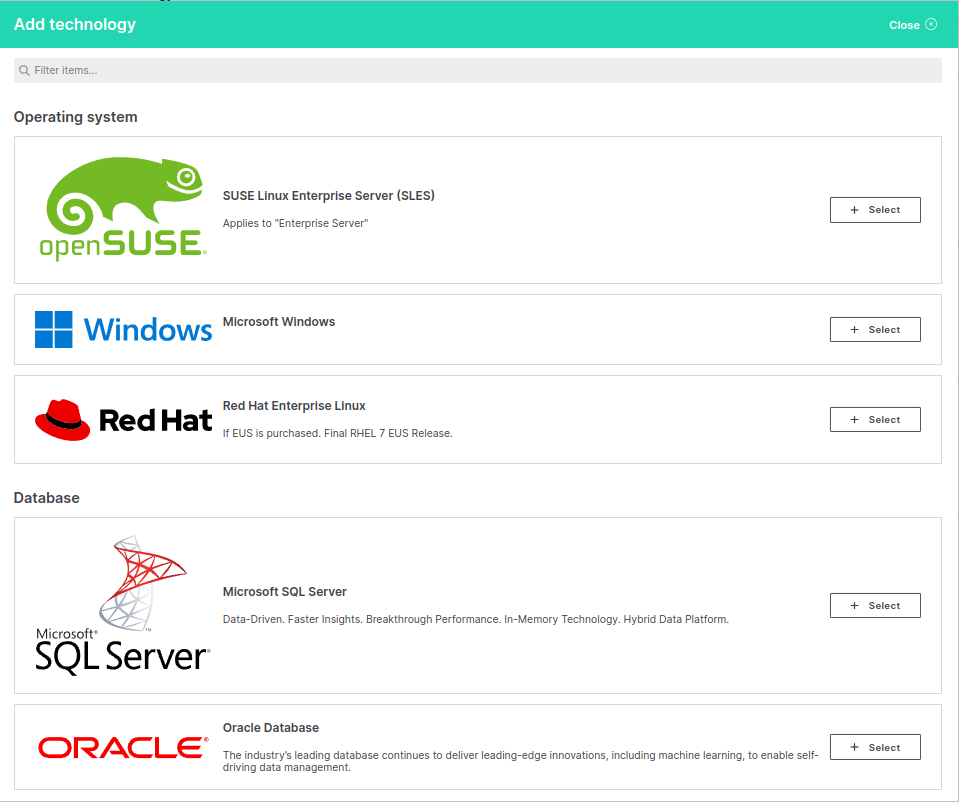 List of selectable technologies to express licensing preferences.
This list of licensable technologies should have you covered in most situations. If you have suggestions for further technologies to add, please don't hesitate to reach out.
Licensing for cloud services is a critical aspect when establishing your cloud business case and when laying out a detailed migration plan for particular business applications. You always have to factor-in cost savings, but also the advantage of leveraging managed services and the on-demand, pay as you go nature of license-included offerings.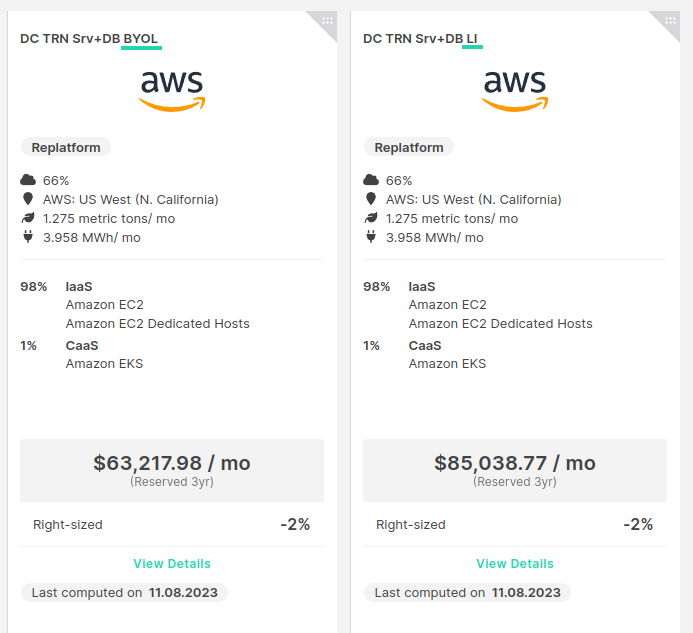 Comparing a BYOL with a license included business case in AWS.
Choose Txture for a smooth cloud transformation experience!


---
Your feedback to our new feature
---
Let us know if you want to learn more about Txture's kubernetes ingestion capabilities.