Txture Cloud Transformation (CT) is a premier solution to assist you during your client cloud transformation engagements. A key benefit of Txture CT is its automated recommendations both on migration strategies, cloud readiness, etc. as well as on application cloud target architecture candidates.
Picking the right application cloud target architecture is a process that usually builds upon interactions with application owners, their requirements or allocated budgets. Furthermore skillset and estimated efforts play an important part as well and influence expected people and time demand to execute an actual migration.
For various technologies and cloud service offerings there exist dedicated migration solutions to help reduce efforts and complexity e.g. of technology version upgrades, technology conversion, data transfer or on-premise-to-cloud replication.
Txture is now collecting such migration tools and lists them for you in Cloud Insider for particular cloud services.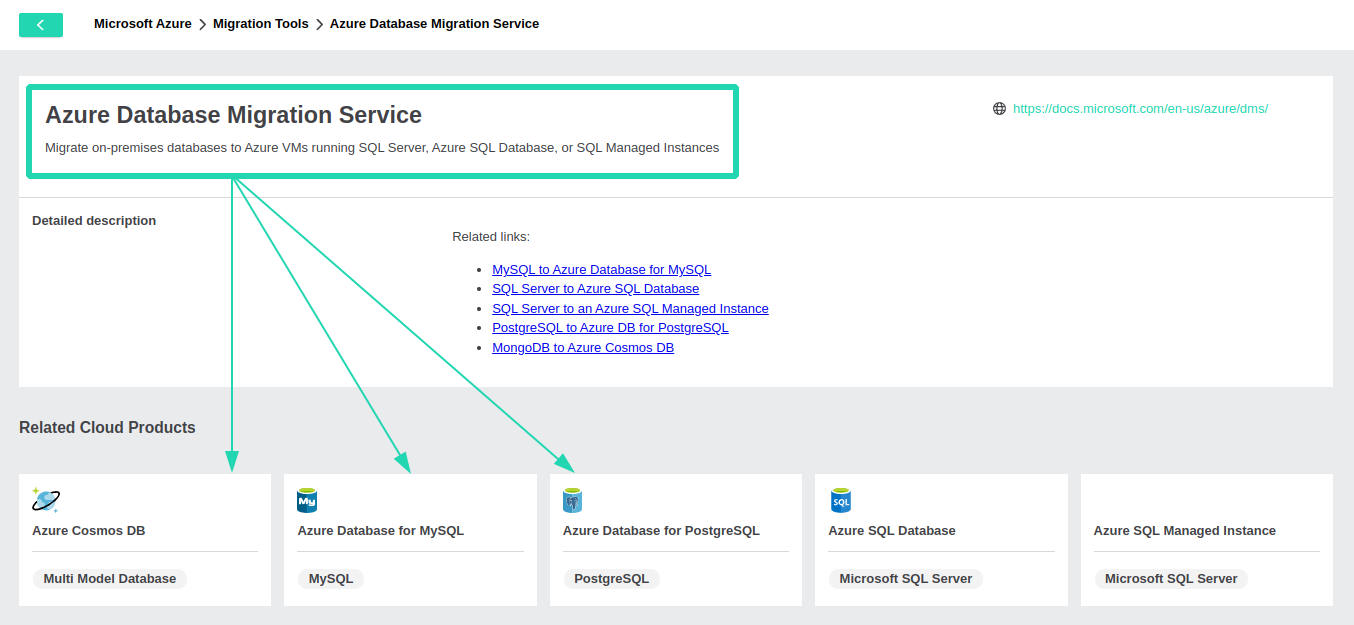 Example migration tools for migrating Microsoft SQL Server databases and more.
The example above shows Txture's Cloud Insider providing details for the Azure Database Migration Service. If Azure SQL migration is specifically interesting for you, read more about it here.
We will soon release functionality in Txture CT too that highlights available migration tools for every application cloud target architecture proposal. This will help your transformation consultants and migration teams to get a glimpse on transformation supporting measures.
Reach out to our team if you want to learn more about the new functionality or need detailed insights into Txture's product offerings.