Our Txture release 21 is out! To support your cloud migration decisions we have expanded and improved some (core) features. In this post, we have summarized the three most interesting news for you and would like to introduce them briefly. Read on to learn more about our Cloud Transformation platform in version 21.
1. Cloud scenario simulations
Comparability of cloud services and entire product portfolios can be very complex. Comparing different target architectures taking into account several cloud providers and their product portfolio are one of the most time-consuming issues as we hear from our customers and professional partners. The cloud strategy simulation is a new feature by Txture to create comparable views of different target scenarios of your application landscape. Simulations can be conducted at any time and in different phases, whether or not you have a primary cloud migration strategy in place or have started planning or executing your cloud transformation. The resulting target scenarios of the simulations provide you with the projected outcomes regarding expected OPEX, service model distribution, data center locations, and considered cloud service providers. Comparing different cloud scenarios shows the advantages and disadvantages of potential strategies and approaches and helps you make the right decisions.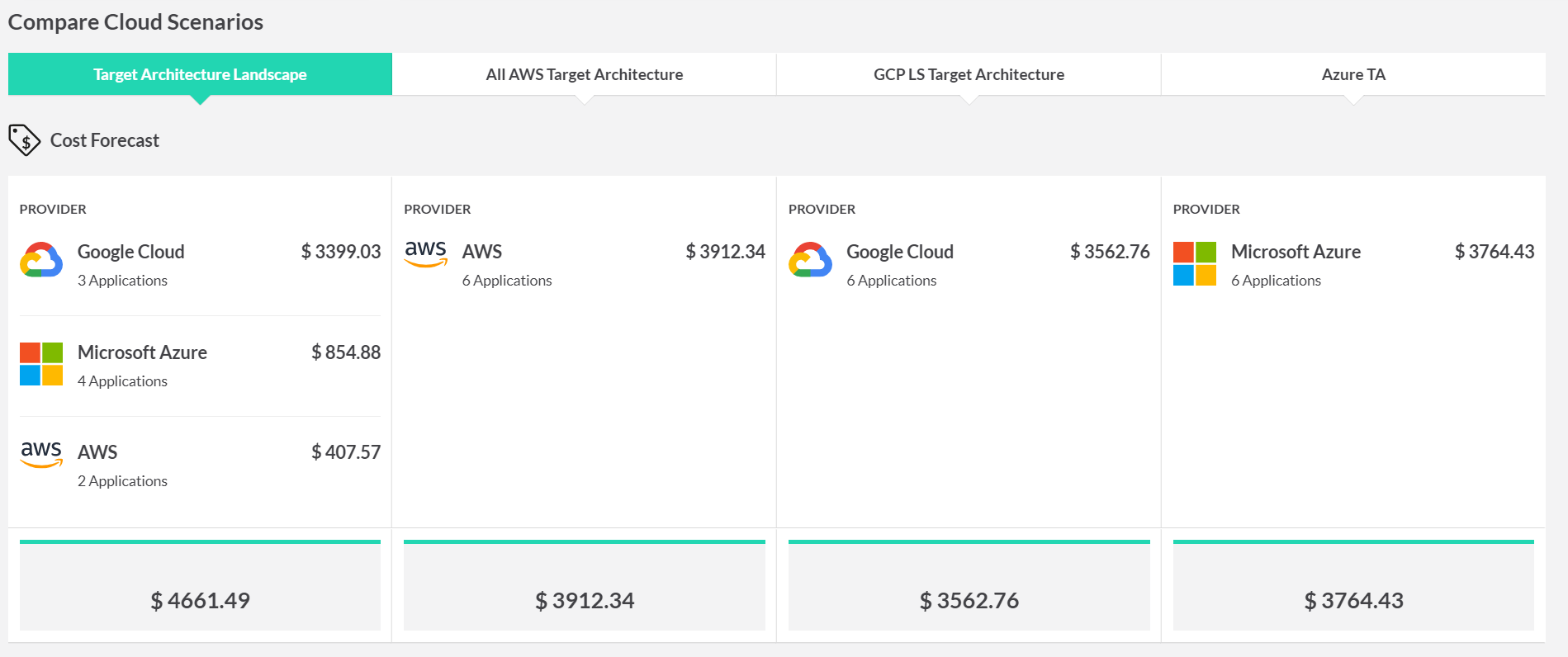 Example: Comparing a Multi-Cloud scenario with three different provider-scenarios.
Stay tuned for a dedicated article about this feature to be published shortly.
2. New assessment rules to incorporate source code analysis results
Once more, we expanded our set of assessment rules to support high-quality cloud readiness assessments of applications from multiple perspectives. This time we added rules that incorporate any source code analysis results to determine refactoring candidates, readiness, and migration risk from a source code point of view. This has been tailored to integrate nicely with CAST Highlight, a solution of our partner CAST.
3. Cloud proposals can now also be created from scratch
Besides the ability to change proposed cloud products and product configurations, we now allow cloud target architectures to be built from scratch as well. This is especially useful if the proposals that are automatically generated by Txture do not match expectations e.g. in case you decided to follow entirely different architectural paths. As an outlook, we can already point out that we will steadily expand this feature. In the medium term, it will be possible to use Txture for freely planning and modeling of target architectures and to have prices for these architectures calculated automatically.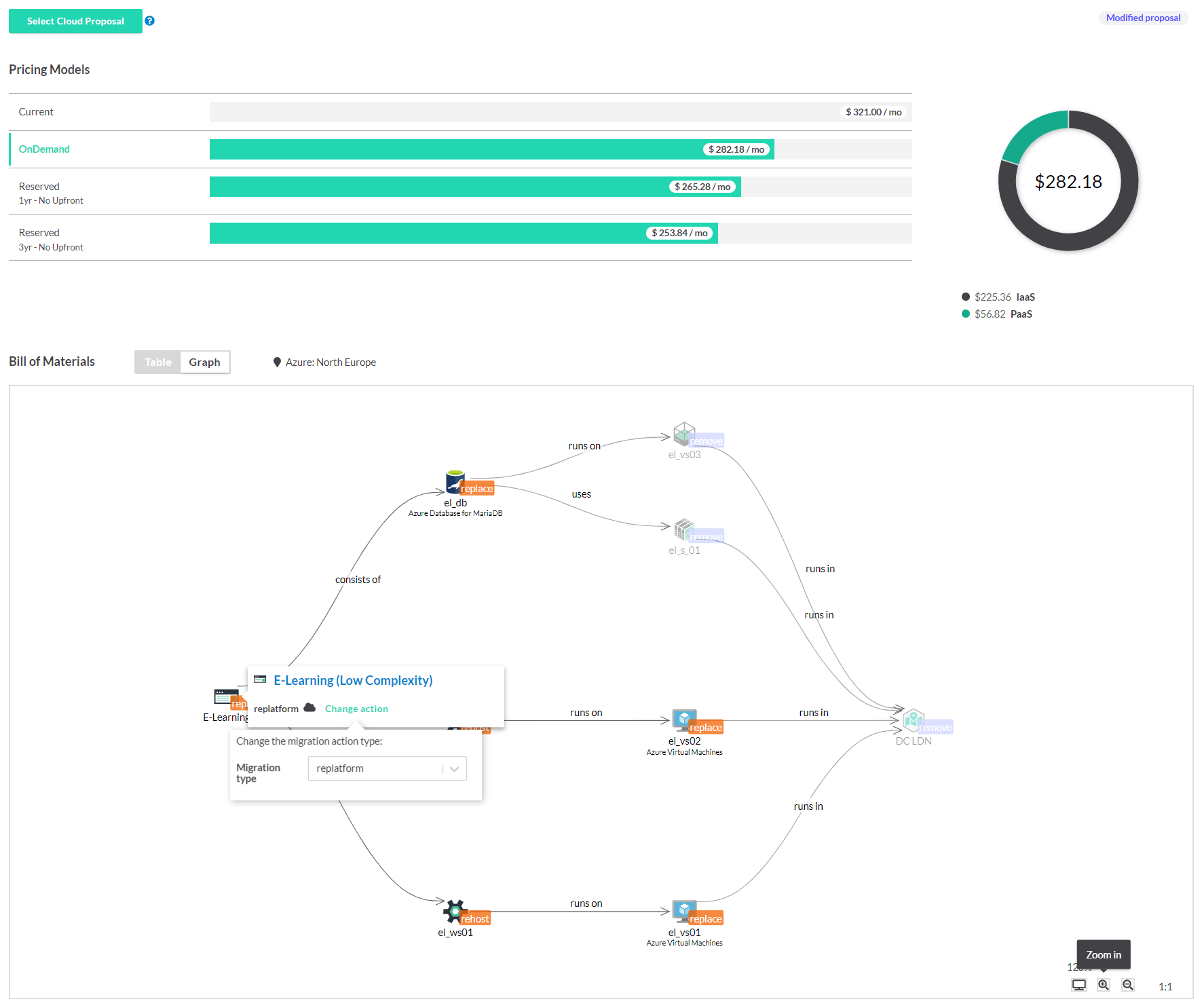 The Target Architecture section now allows also manually replacing components of the deployment stack with products from Txture's technology catalog.
In addition to the innovations mentioned, we have also worked on a few other topics:
We extended the GCP importer. It is now possible to import projects, storage buckets, and load balancers. Changes to data sources can lead to importers no longer working correctly. If that is the case, it is important to know about it. Thus, we added an option to notify users when an importer is failing. We heavily improved proposals for cloud target architectures. For example, now making more use of PaaS offerings and having refined replacements for your storage systems.
---
Have we sparked your interest in exploring the new version in a hands-on demo? Feel free to request a free demo or contact us for more information!