Txture release 17 is out! We are happy to present the next big progress of our Txture Platform.
The focus of this release is the expansion of the Cloud Transformation Cockpit with new features, such as the new right-sizing functionality. In addition, we have done a lot to make our platform more intuitive thanks to the new design. Let's look at the new key features!
New Target Architecture Proposals including Right-Sizing
We are very proud of the fresh and new redesign of the Target Architecture section in the Transformation Cockpit. The Target Architecture section allows our customers to compare cloud target architecture proposals. This makes it much easier to decide on target architectures and the optimal provider, based on prices, as well as technical and compliance requirements.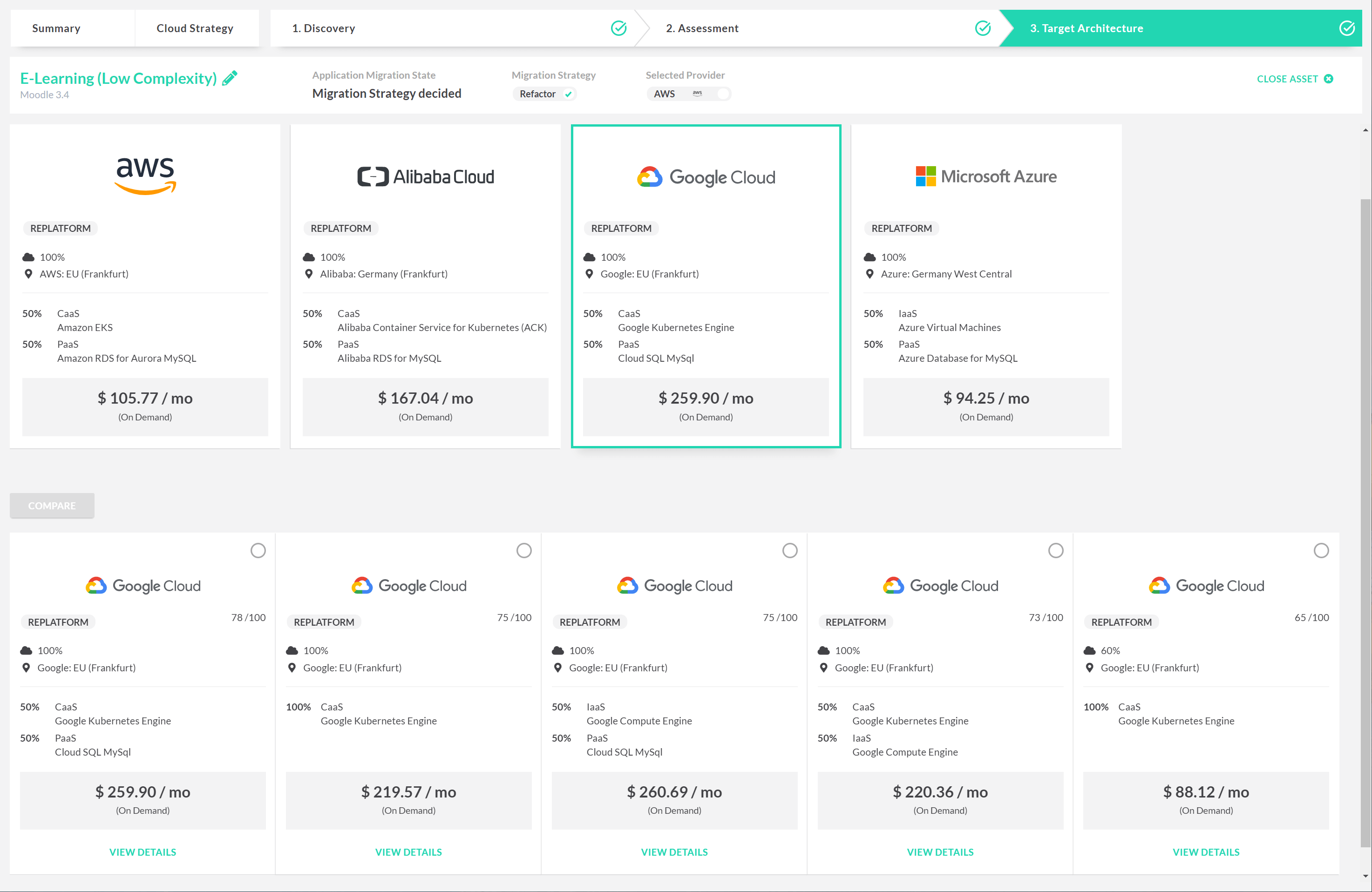 The Target Architecture section in a new look and with interesting new features.
Txture Release 17 includes the new right-sizing functionalities as part of the new Target Architecture section! Txture identifies inefficiencies in the cloud deployment architecture and proposes alternative solutions to ensure a cost- and resource-optimized cloud solution. We will present this feature in more detail in an extra blog post soon!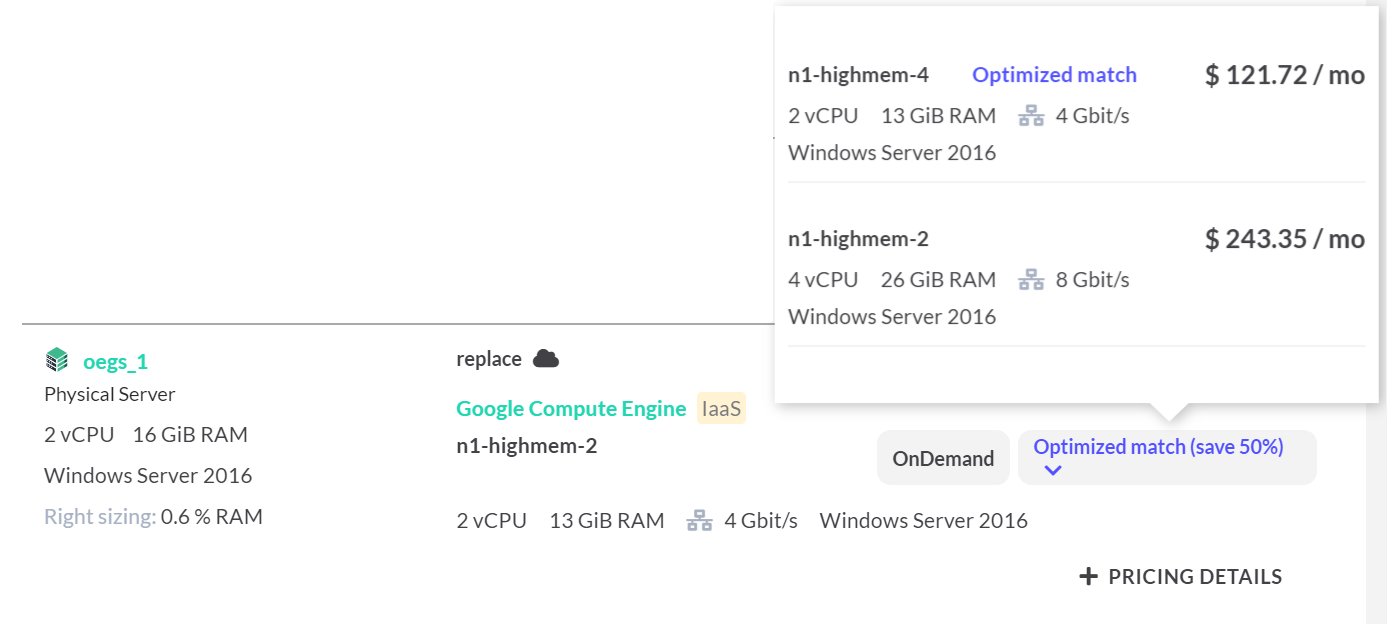 Txture helps to save cloud-costs by providing resource-optimized, so-called right-sized, cloud solutions.
With regards to overall-prices, Txture is now able to calculate your options for discounted prices for reserved instances and compare them with the on-demand prices of each provider. This way you can easily find out how much you can save for each proposal when choosing reserved instances.

Now comparing different price models for each target architecture proposal is supported.
New Survey management, Readiness Rules and more
We extended our survey feature since it has established itself more and more as an essential instrument during the application data discovery and cloud readiness assessment. The surveys are particularly useful for collecting application data in very large assessment projects with hundreds of applications and distributed teams.
Now survey recipients such as application owners can oversee and manage their surveys in the new survey management area. This reduces the workload for each involved stakeholder.
Additionally, we have expanded our catalog of Readiness Rules and thus made the cloud readiness assessments much more precise. Now the technical configuration of an application but also the business perspective is taken into account in more detail. We plan to expand this catalog considerably in the future and offer industry-specific versions.
Last but not least, our development team has invested a lot of brainpower to make importing data into Txture from external data sources faster and easier.
Have we sparked your interest in exploring the new version in a hands-on demo? Feel free to request a free demo or contact us for more information!