Loss of support for a key workload or application is often a key driver for cloud migration decisions. The end of life (EOL) dates of your server operating systems, databases or other technologies are often a good indicator for migration priorities but also help in estimating overall portfolio migration cost and effort.
To keep an eye on your IT portfolio's up-to-dateness from all angles, we now enable custom reporting on EOL and extended EOL dates. Create exactly the reports you need for determining migration goals or overall effort and cost in your migration projects.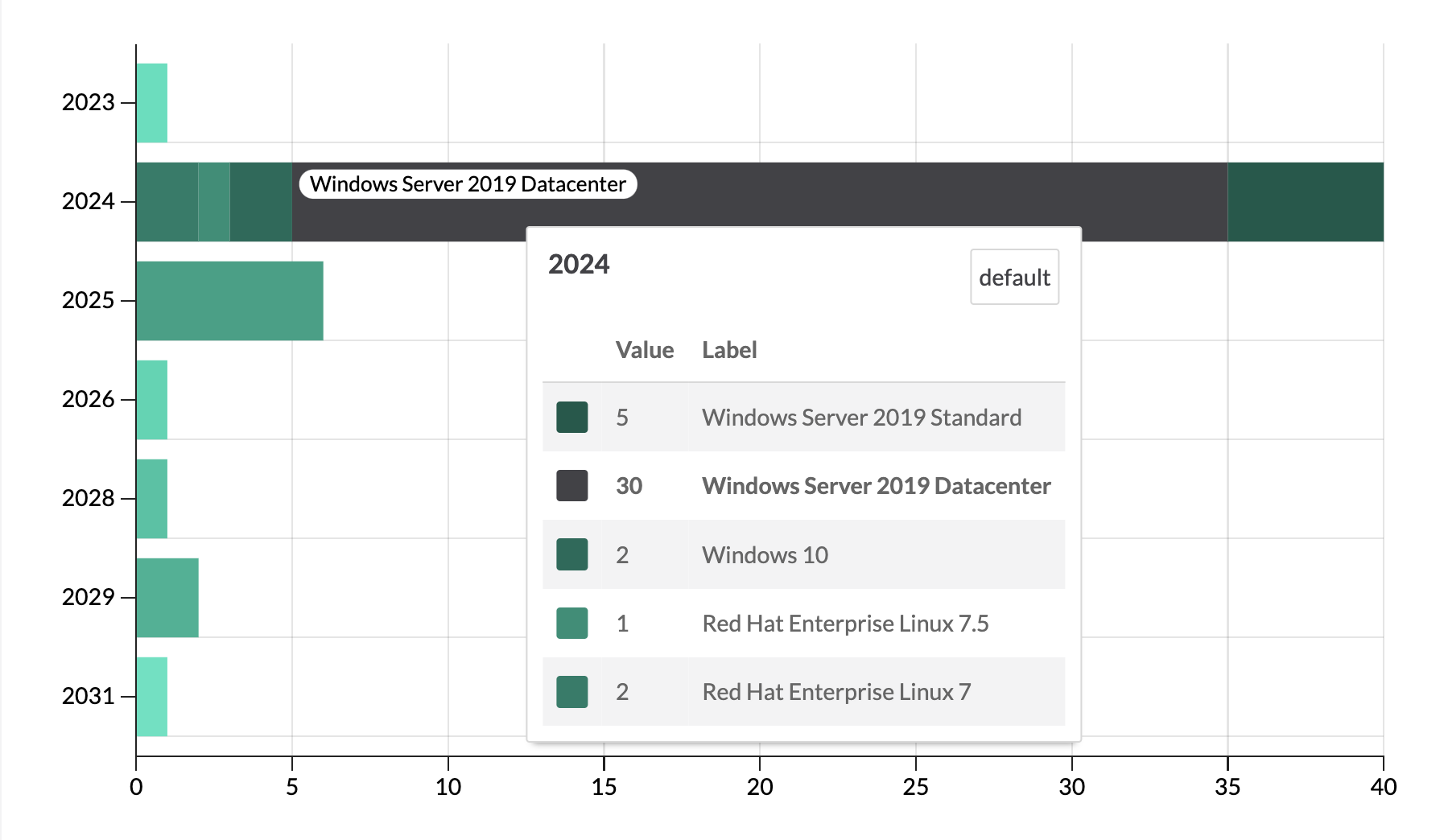 This chart shows all servers grouped by their end of life date in years, broken down by their operating system version.
Txture stores a lot of information about end of life dates from databases, operating systems, programming languages and other technologies. Now, combined with your modeled infrastructure data in Txture you are able to retrieve detailed information on your IT portfolio's up-to-dateness.
---
Reach out to us to learn more about how Txture supports you in keeping your IT landscape up-to-date and spot modernization opportunities