In order to make even better use of Txture Cloud Transformation's (CT) cloud assessment outcomes, we have extended assessment rules to directly recommend potentially useful cloud service strategies to be applied in an application cloud transformation. Such strategies involve e.g. the use of containers or to leverage readily available cloud application runtimes.
This addition complements assessments, allowing it now to express both:
Cloud Migration Strategies (6R), indicating efforts and what needs to be done in a cloud move.
Cloud Service Strategies, proposing what sort of services to choose as a target for application components, influencing e.g. runtime scalability or continuous development agility.
While e.g. Lift-and-Shift is a recommended cloud service strategy due the need of a timely data center exit, Replatforming might be the overarching migration strategy due to predominantly outdated operating systems. Conversely, a containerized application run in an on-premises container environment is likely predestined to be run on Kubernetes in the cloud, allowing a simple Rehost of application components.

By default Txture CT offers a preset of Cloud Service Strategies that you can use depending on client preferences and to inform how Txture CT shall compute automated application cloud target architectures.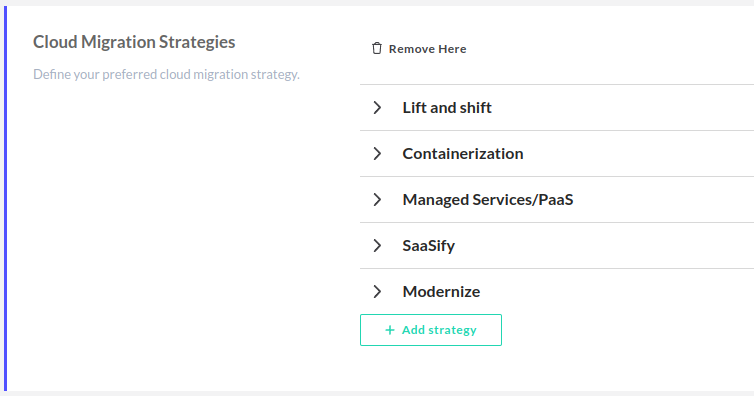 For all activated Cloud Service Strategies Txture CT will attempt to provide automated target architecture proposals.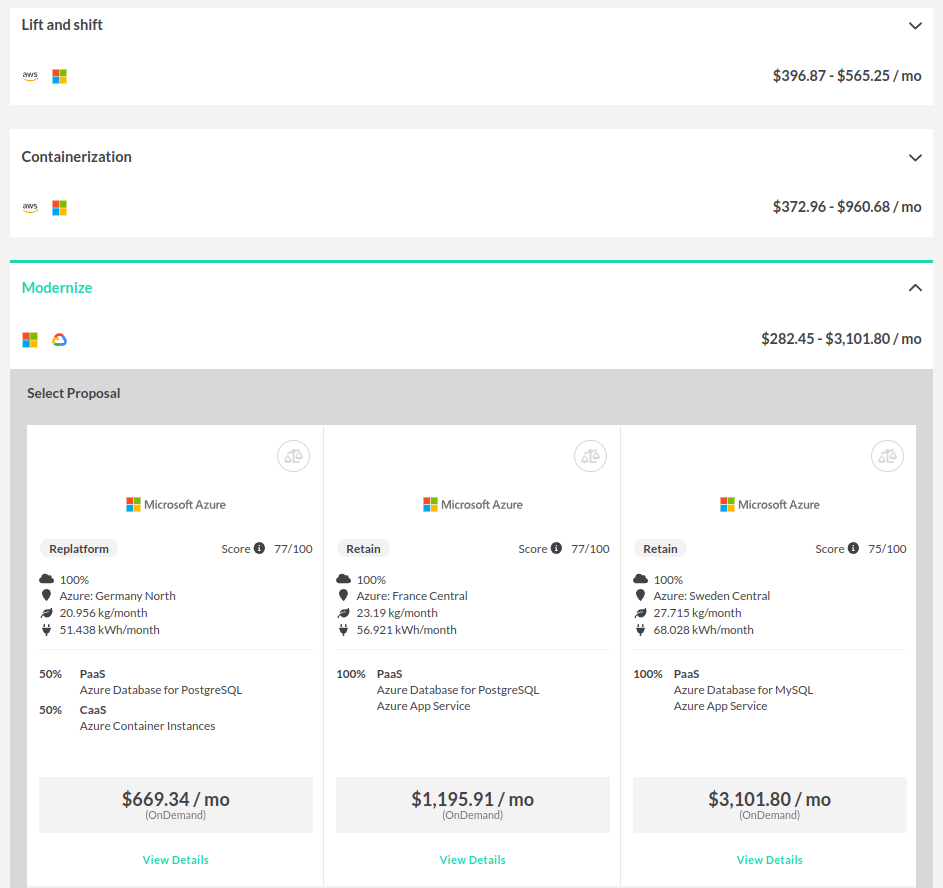 Besides a useful preset of Cloud Service Strategies you can also create your own strategies to express specific client demands. For instance, using PaaS services for Microsoft's SQLServer, while at the same time containerizing all other relational database management systems that are being operated.
Txture CT's Cloud Service Strategies are a new and clever way to offer automated cloud target architectures based on comprehensible cloud strategy settings. Finally assessment recommendations about cloud services are a great way to steer all subsequent migration planning efforts in the right direction.
Have we sparked your interest in exploring the new feature in a hands-on demo? Feel free to get in touch with us to find out more how Txture can help you save time and costs.