Gathering the necessary data about your applications and underlying deployment stacks often proves to be a tedious task in cloud assessments and migration projects. Customers often have little information about application details, components, or links to infrastructure assets in use.
Txture Surveys are a popular way to gather this type of information directly from the experts in the organization. This approach often complements data gathered through various methods, including a CMDB, infrastructure tools, cloud provider API connections, or simple file uploads.
The new "follow-up" questions in the surveys allow recipients to accurately link to the infrastructure assets of an application deployment and provide information about these assets in one go. The result is a more detailed and accurate representation of the application deployment stack, which leads to improved accuracy in cost forecasting, dependency discovery, and cloud mapping.
How to model deployment stacks via Txture Surveys
1. Configure surveys with follow-up questions
Based on the existing data gaps and project scope, the survey administrator defines which questions are needed for each asset type to collect the missing data.

Example: An application runs on a virtual machine. The data sources provided by the customer did not include the datacenter location. Hence, there is some information missing.
2. Collect answers to surveys with follow-up questions
After receiving the email invitation, the survey participant enters the survey to review if any application properties or links to other components were already collected using different methods. They can then make adjustments or approve the existing data. If no information has been entered, the participant will be guided to provide the required details.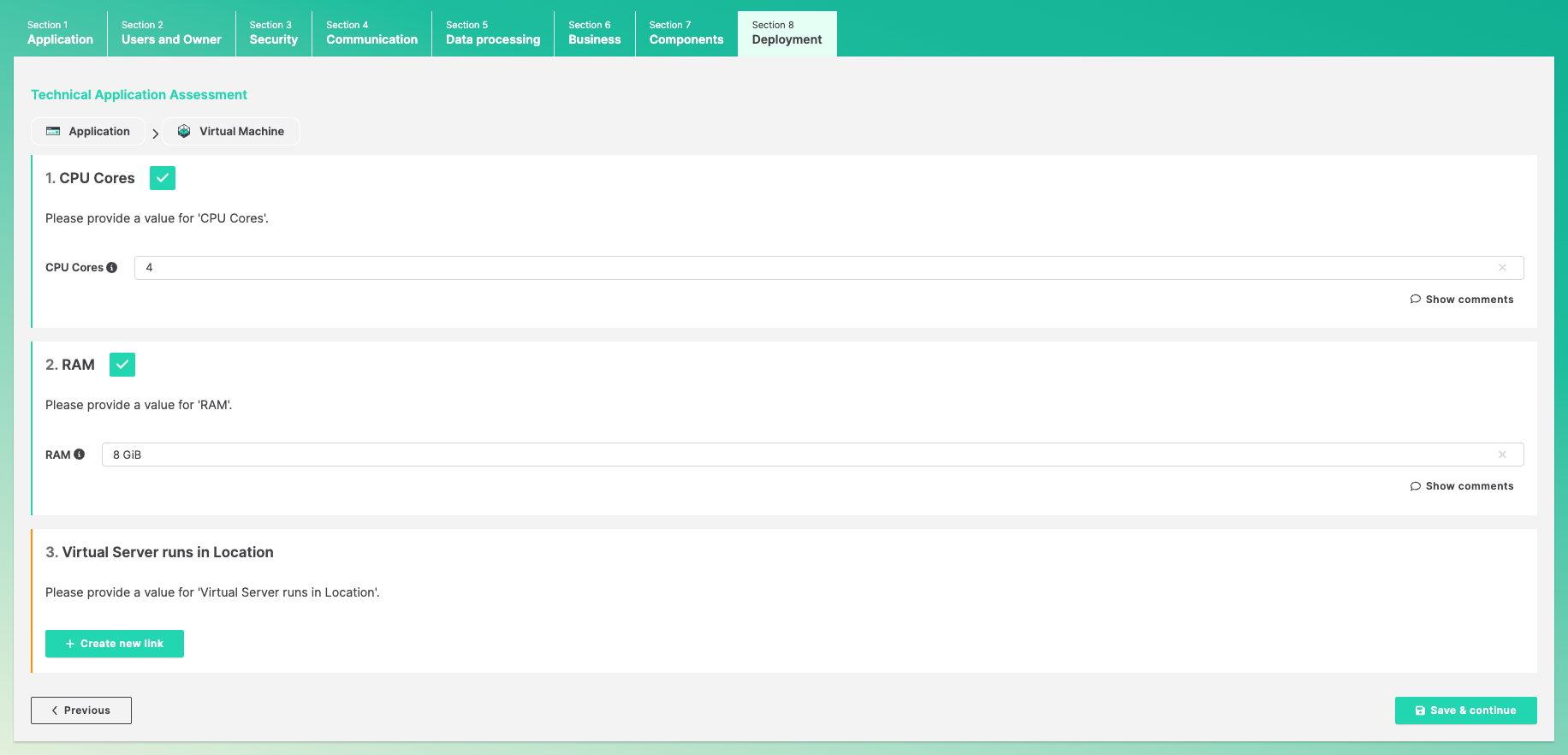 Example: The survey participant sees that the application already has a Virtual Machine connected with defined CPU and RAM values. The user is asked to provide a value for the missing link "Location".
3. Get survey results
The information about the application details and links to infrastructure components is automatically added to Txture's central repository.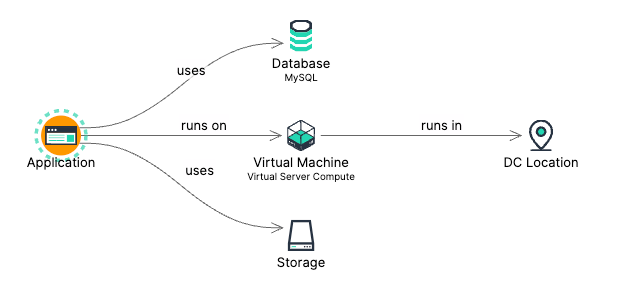 Example: The Survey Admin directly sees the newly added deployment stack components in the dependency report of this application.
Your feedback to our new feature
---
Let us know if you want to learn more about Txture's cloud cost and carbon footprint assessment & solution architecture capabilities.