In the latest release of Txture, we focused on improving the overall navigation, as well as the positioning of key results and actions, making it easier for you to work efficiently.
Navigation between different views and filters has been improved. It is now easier to find the information you need and quickly switch between different views (one vs. all applications) and filters.
Exports (CSV, PDF, etc.) can now be found in one place. All export options are now located in one central location, making it easy to export your data in the desired format. The content of the exports is pre-selected, based on your active view.
Assessment Outcomes and Status is moved to the top. The key results like Migration Strategy, Selected Provider, as well as the Migration Status for each application have moved to the very top. Making it easier to see the current progress.
Application Sidebar can be collapsed. The sidebar which lists all your applications can now be collapsed, giving you more space to view and interact with your data.
Pricing Model list is collapsed by default. The list of available pricing models in each cloud target architecture proposal of an application is now collapsed by default, listing only the most popular options to reduce the amount of clutter on the screen.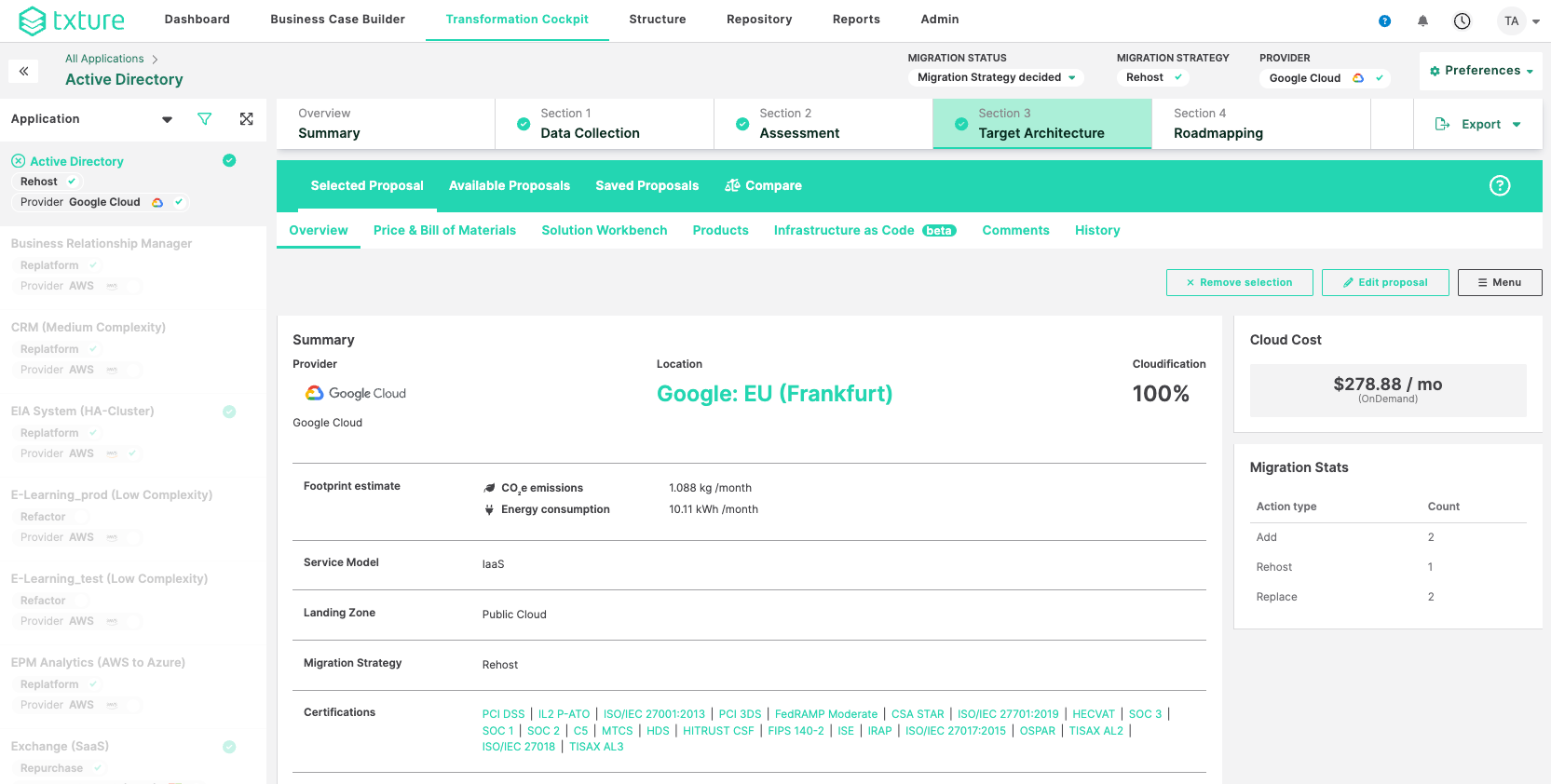 New Menu Structure in the Admin Section. The menu items in the Admin section sidebar have been regrouped based on the most frequently used elements, making it easier to find the tools and settings you need. We've also added a new collapsed mode that allows you to save more space for the tasks at hand.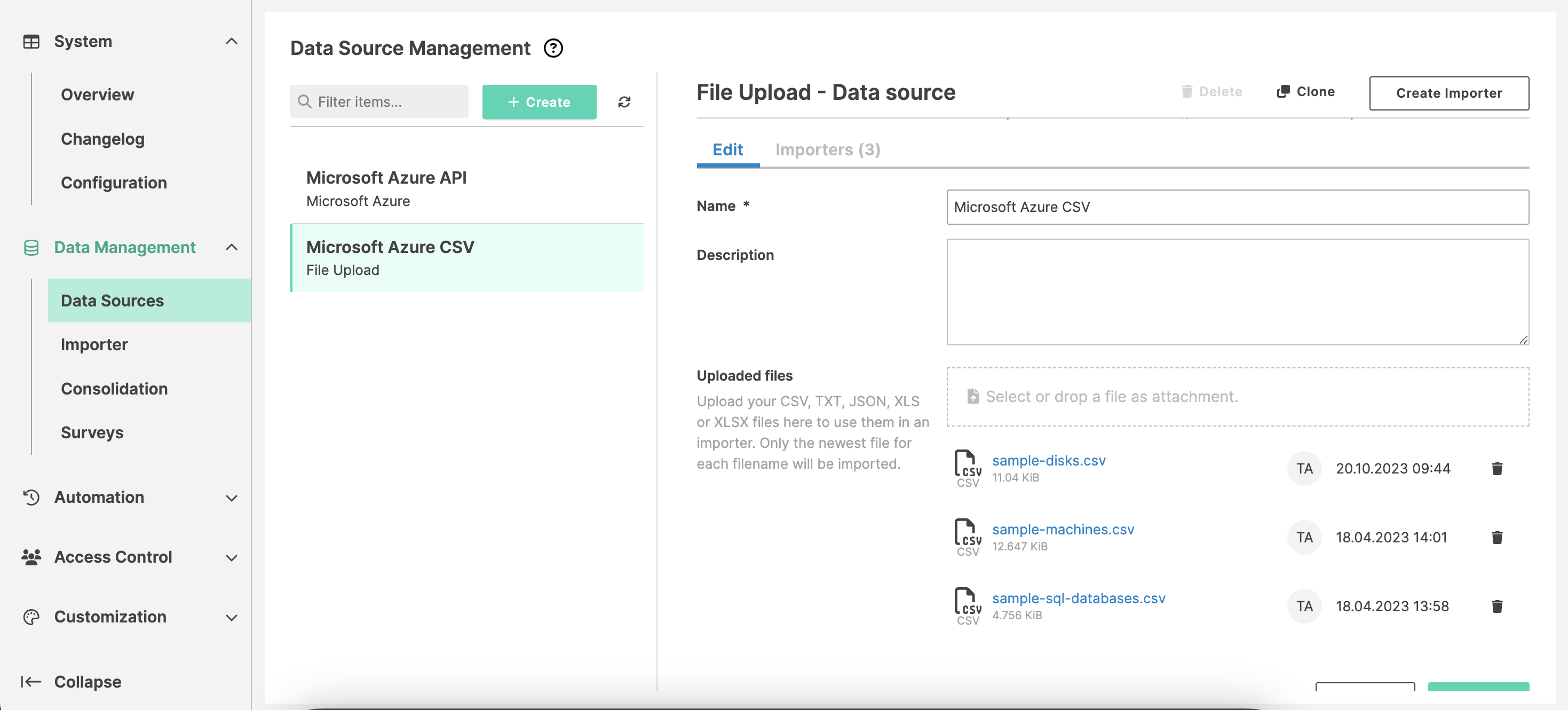 We hope these changes make the Transformation Cockpit and Admin section more user-friendly and efficient for you! Please let us know if you have any feedback or suggestions.
Your feedback to our new feature
---
Want to learn more about the Txture platform? Reach out to us, we'll be happy to help!