Video - How to use Txture for cloud readiness assessment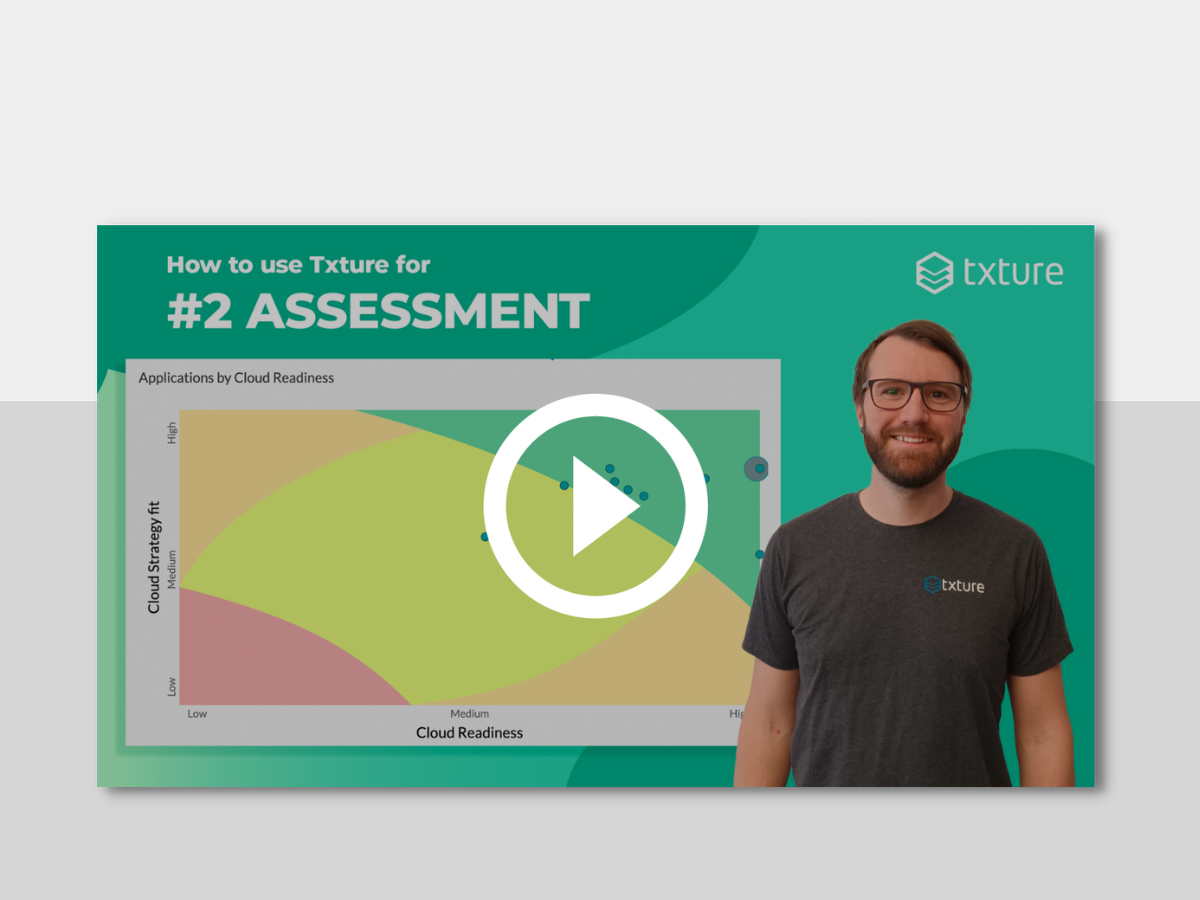 How to assess the cloud readiness of your current IT infrastructure? How to choose the optimal migration strategy for each of your applications?
In this video, our partner manager Lukas explains how to use the Txture platform to streamline the assessment of hundreds of applications, and consistently make the right migration decisions!
Are there some questions left or do you want to see the tool in action?
Get a free demo!