Poster: Cloud Solution Architecture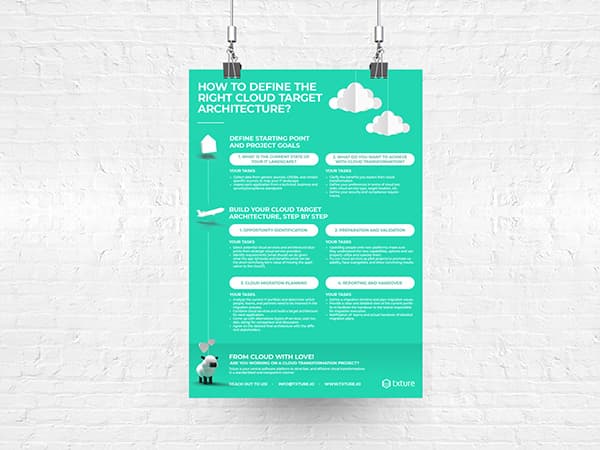 Step by step to your ideal cloud solution architecture.
Moving to the cloud can be a long journey, but the destination is worth it! One of the main challenges of cloud migration is defining the right solution architecture for all the applications in your IT portfolio.
Where do you start?
What do you want to achieve?
How do you find your company's optimization opportunities?
💡 We created a poster guide with a few tips and best practices that helps you to build your best suited cloud solution architecture.