Video - Cloud to cloud migrations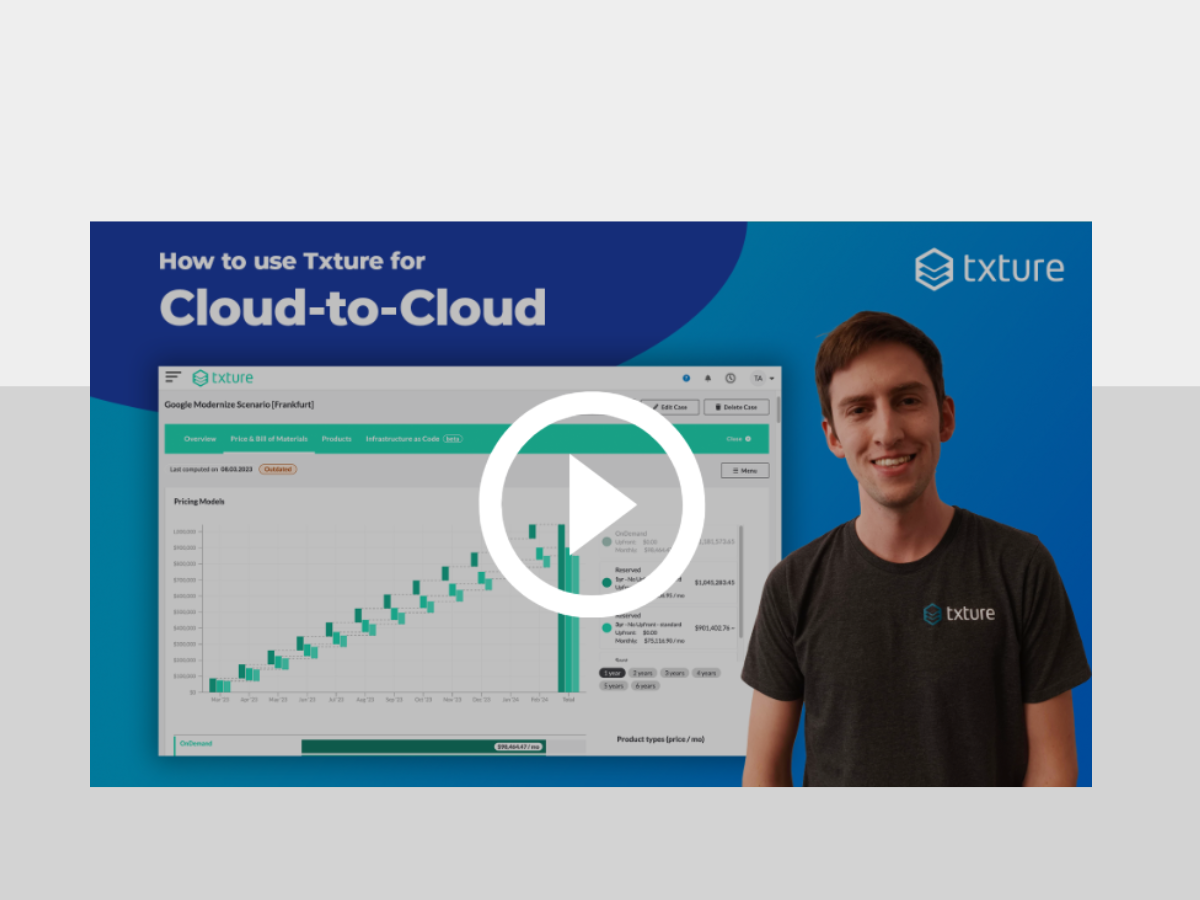 Most companies have shifted at least parts of their IT to the cloud already. But does their cloud portfolio still meet their needs? Do other providers offer more suitable or cheaper services? Could they lower their CO2 emissions by moving from one cloud service provider to another?
These questions usually kick off a Cloud-to-Cloud migration. Companies identify modernization potentials in their IT landscape and strive to modernize their cloud portfolio. A tool like Txture can help them to get an overview of their current cloud estate and map like-for-like or modernization scenarios with different cloud providers, including the services' prices, locations, emissions, and much more!
Are there some questions left or do you want to see the tool in action?
Get a free demo!