Video - How to use Txture for Green Cloud Assessment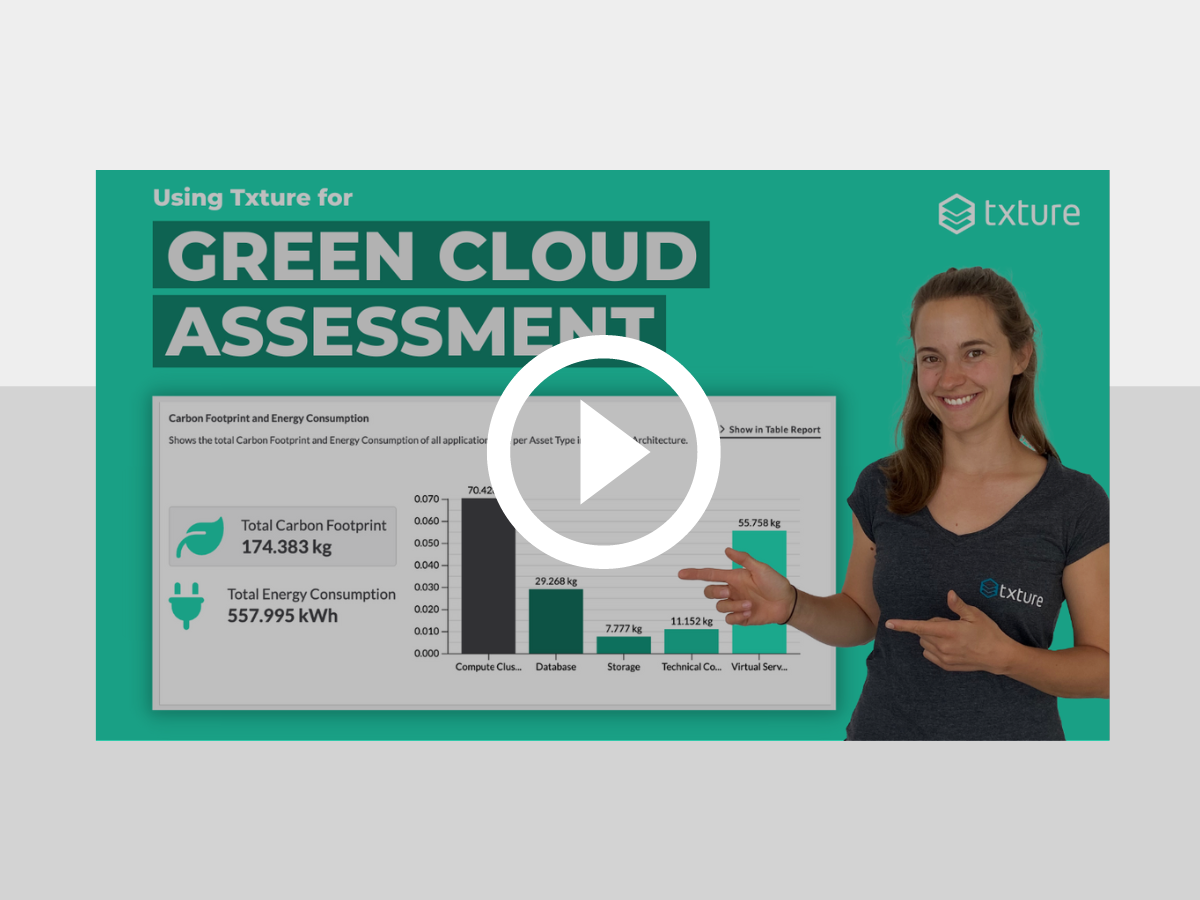 🎬 In this 3-minute video, you'll see how the Txture platform can evaluate your current IT landscape's CO2 emissions, find suitable low-carbon replacement services, and compare new, green could architecture scenarios!
Txture offers the following Green Cloud Capabilites:
Overview of as-is CO2 emissions
Generation of sustainability-focused target architectures
Comparison of low-emission replacement options for each application or service
Detailed cost and service forecast of green cloud portfolios
Do you have any questions about Txture for Green Cloud or want to see the tool in action?
Get a free demo!