We are very proud of the fresh and newly redesigned Target Architecture section in the Transformation Cockpit!
In addition to the already presented Cloud-Right-Sizing feature, we created another feature in release 17 that supports you in reducing your cloud costs. You can now compare different price models in the target architecture section and differentiate between on-demand prices and discounted prices such as reserved instances. This way you can compare the prices for commitments over several years with the cloud cost calculator in a multi-cloud environment for all major cloud providers like Google Cloud, AWS or Microsoft Azure.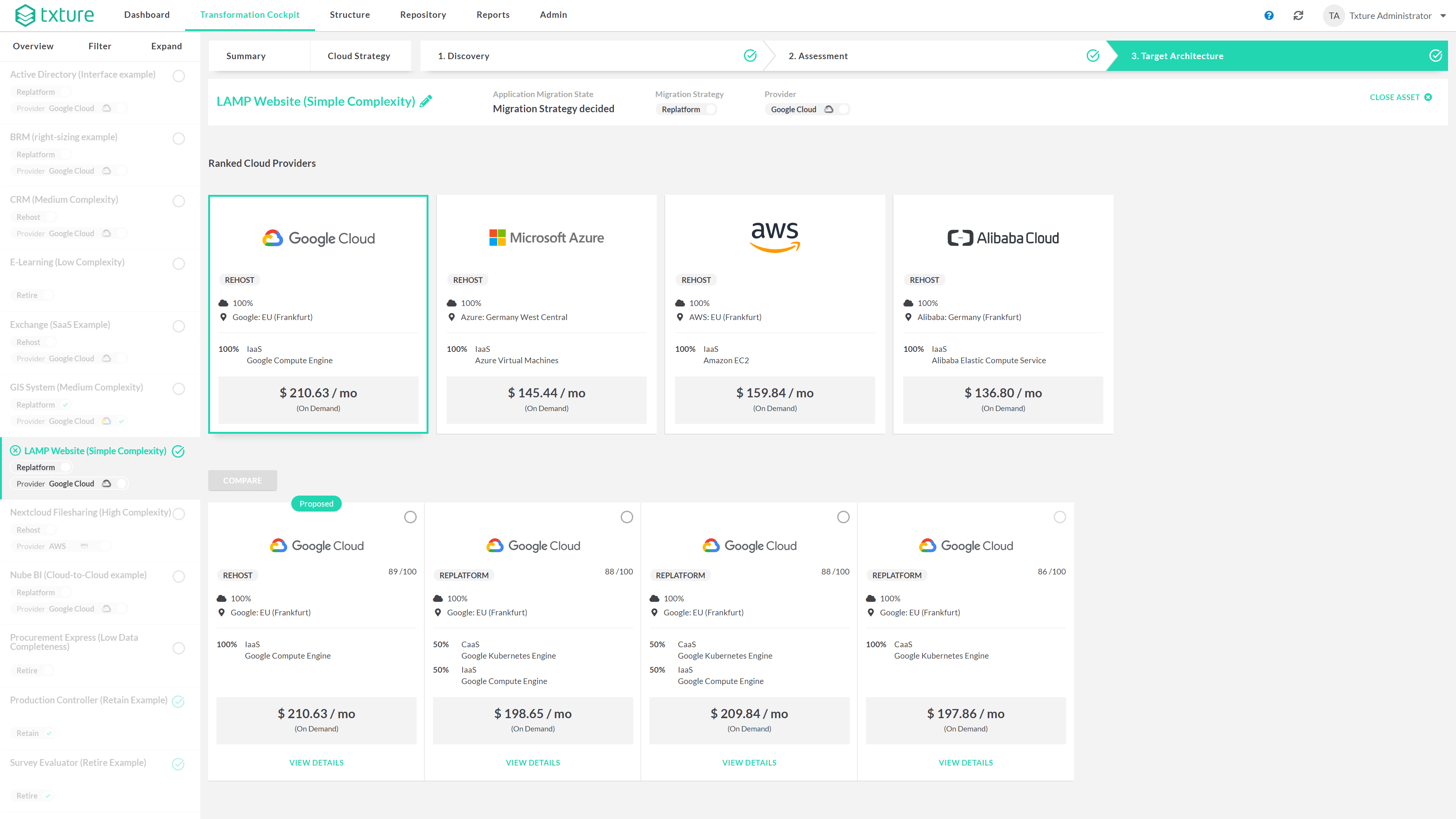 The Target Architecture section in a new look and with the new reserved instance comparison features that helps you to save cloud costs.
With regards to overall-prices, Txture is now able to calculate your options considering discounted prices for reserved instances and compare them with on-demand-prices of each provider. This way you can easily find out how much you can save for each option when choosing reserved instances.

Comparing different price models for each target architecture proposal is supported from version 17 on.
Have we sparked your interest in exploring the new feature in a hands-on demo? Feel free to get in touch with us to find out more how Txture can help you save costs.