We are truly honored and proud that Txture received the AWS Phönix Award 2019 on behalf of the Austrian Ministry of Economy. The Austrian Founders Award chose 4 outstanding companies and shows just how essential the successful transfer of knowledge from research institutions is to Austria as a successful innovator.
About Txture
Txture is a Cloud Transformation Software Tool that speeds up large scale cloud transformation projects and optimizes multi-cloud environments. Together with its global consulting partners, Txture ensures the optimization of cloud costs, assesses compliance requirements and increases IT agility.
What was honored?
One of Txture's key innovations is its Cloud Knowledge Engine - an intelligent system containing over 40,000 Cloud services and the details about their costs and certifications. Equipped with this knowledge, Txture calculates the best transformation proposals for the situation of a client and becomes more intelligent with each transformation. This makes Txture a neutral Cloud broker for organizations looking to reduce their potential for vendor lock-ins.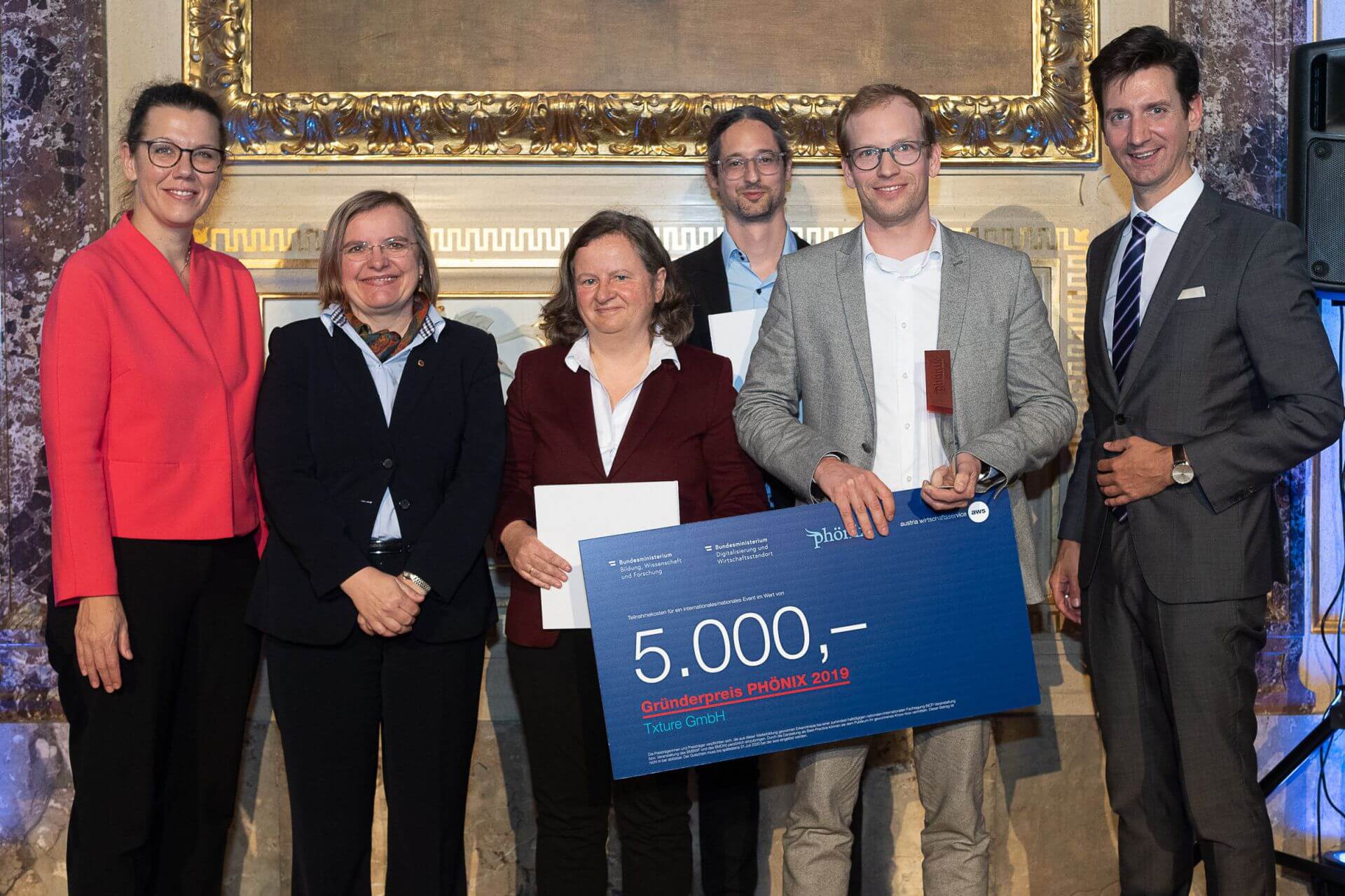 Phönix Award Winners 2019