Whitepaper: How to Lead Change in the Context of a Cloud Transformation - Part 1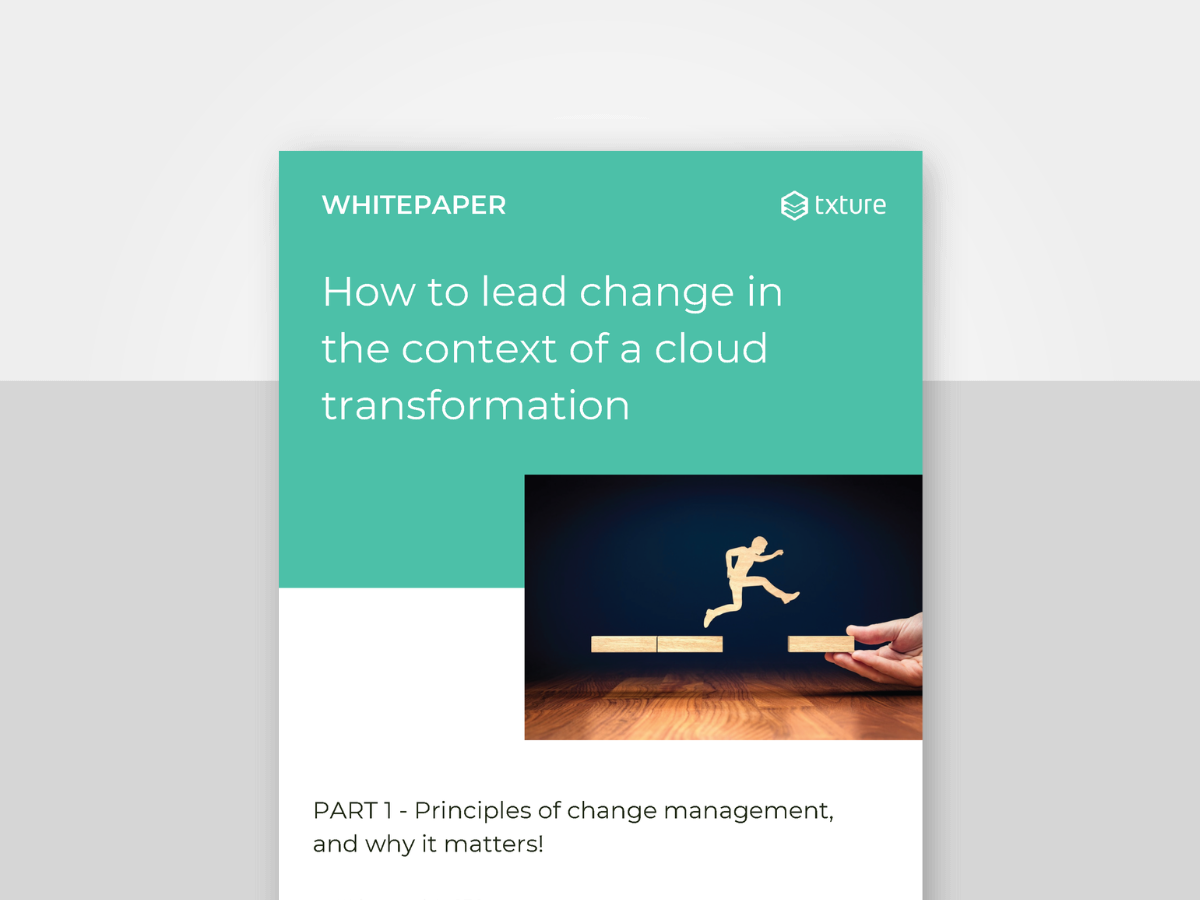 Authors
Contents
Many modernization projects fail because of poor change management. That's why the ability to lead a team through change is key! This is a broad topic, but this whitepaper provides you with a valuable overview.
In this whitepaper, you will find:
The key principles of change management
The reasons why introducing a change in an organization will always come with a period of resistance
How a proper change management can largely minimize this resistance to change, and foster team motivation
In the end of the whitepaper, we will discuss how change management applies to a cloud transformation project. You will also find valuable insights from Todd Christ, Director of Accelerated Cloud Solutions at Intel.