The rise of the Cloud Delivery Lead role
For many organizations, moving to the cloud seems like a big leap into the unknown.
The main reason for this is that cloud transformation is not just about changing the existing IT infrastructure. It is a complete organizational shift that affects all business units. In this context, an intersectional role is much needed: someone who leads the transformation not only from a technical, but also business perspective.
This is where the Cloud Delivery Lead comes into play.
The Cloud Delivery Lead is responsible for achieving cloud transformations on time and on budget. But another, equally important part of the role is to make sure that the transformation is aligned with the business's goals. In other words, the final cloud infrastructure should be tailored to serve high-level business objectives.
This could lead to the following questions:
Which applications will be a priority for business growth in the long-term?
Which parts of the existing infrastructure, once moved to the cloud, can generate substantial savings?
Which resources are critical for the business's day-to-day operations and require high availability?
Which data and applications are the most sensitive, and need a higher level of protection?
This can make for an overwhelming number of parameters and stakeholders to consider. And for delivery leads, it can often be difficult to keep an overall vision throughout the migration process.
Cloud Transformation is a strategic and technical challenge: the Txture platform helps you address both.
That is why Txture is unique when it comes to cloud transformation. It empowers Delivery Leads to manage all steps of the journey to the cloud, both from a technical and strategic perspective, in one place. As a result, delivery leads can make more accurate and informed decisions at each step of the cloud migration, and speed up the delivery of high-value cloud infrastructures.
Let's have a closer look at 3 key benefits of Txture for Cloud Delivery Leads.
1 - Speed up the discovery of your existing IT landscape
The challenge:
Information about your IT assets is spread between too many sources, making it difficult to collect and merge all the data you need. A lot of information is missing, and you need to ask a lot of different stakeholders in the organization to fill the gaps.
How Txture supports you:
Txture importers enable data collection from all kinds of sources, making it easier to gather and merge all the information regarding your IT landscape.
When data is missing, Txture's customizable surveys help you collect and structure input from knowledgeable stakeholders.
The Txture repository contains all gathered data and gives you a comprehensive overview of your IT resources and their interdependencies.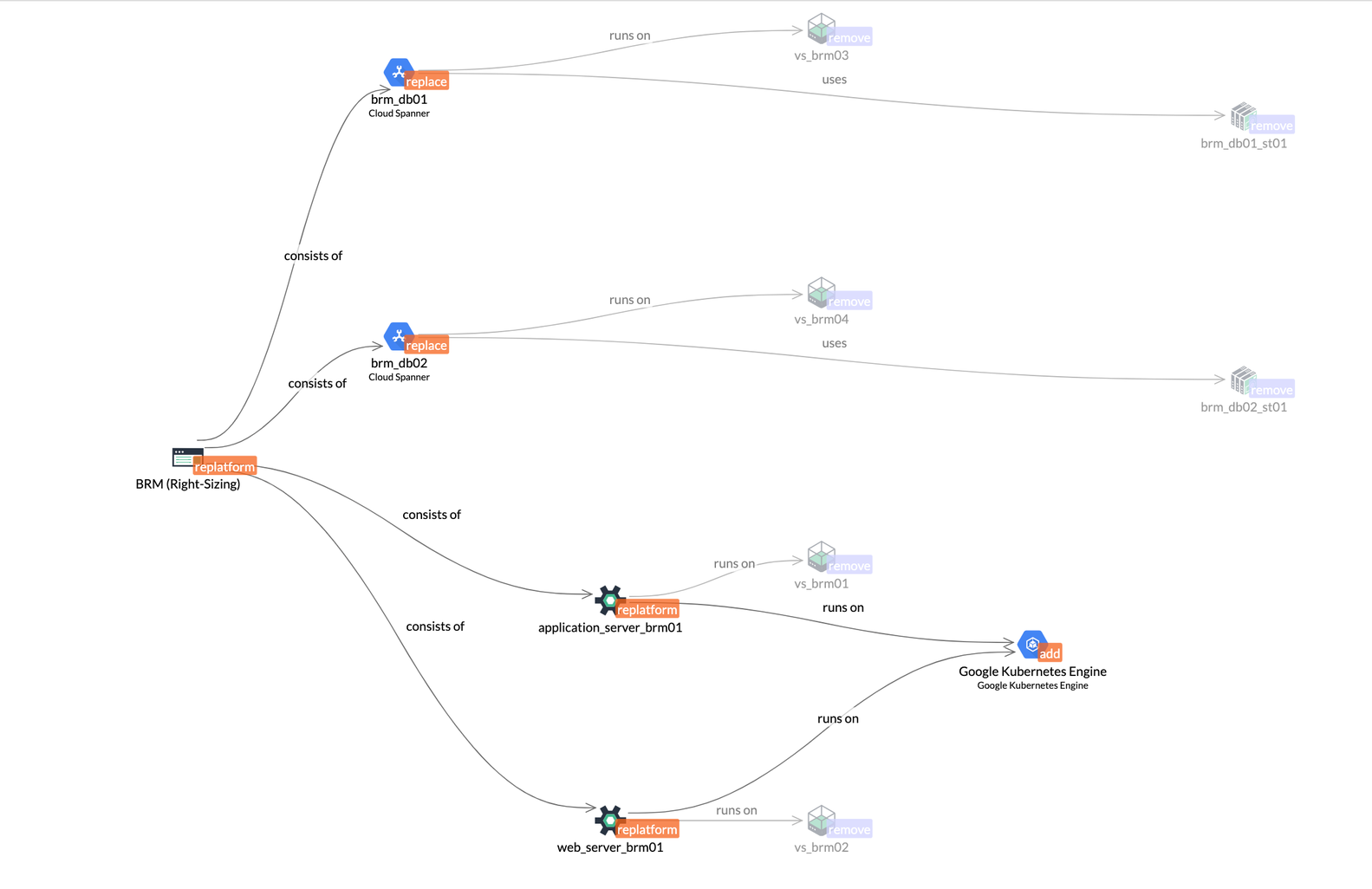 Get a clear, unified vision of your IT landscape
2 - Make intelligent migration decisions, aligned with business goals
The challenge:
For each application, it takes an overwhelming amount of information to properly determine which migration strategy is the most relevant, and which cloud provider should be chosen.
How Txture supports you:
All the business requirements and preferences (preferred cloud provider, compliance needs, business criticality of an application, cloud carbon footprint) can be defined in Txture's "Architecture preferences" settings.
Detailed information on all main cloud providers and their products is kept up-to-date on Txture's comprehensive cloud knowledge base.
In the end, Txture is able to automatically recommend the best migration strategy based on the 6Rs model and your client's preferences, and suggests the best-suited cloud provider.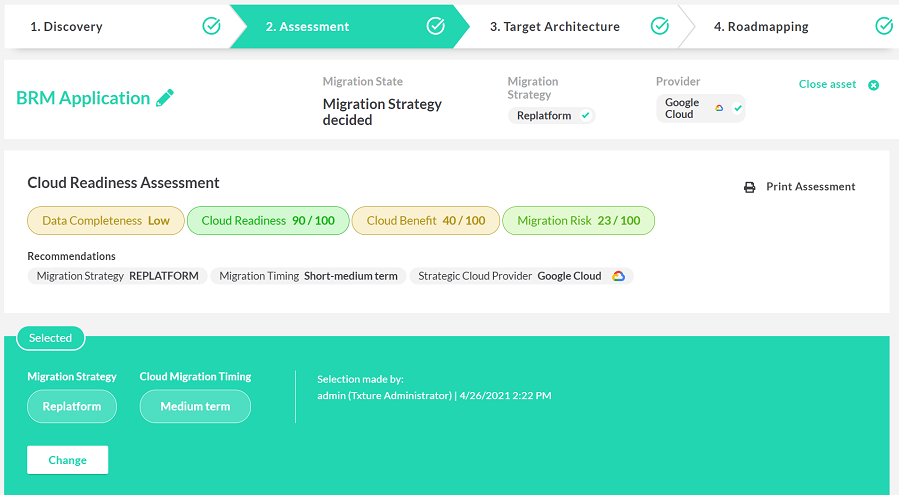 Txture gives you all the information you need to make faster migration decisions with confidence
3 - Foster collaboration with all stakeholders of the project
The challenge:
A large-scale cloud transformation affects all aspects of the business and therefore often involves hundreds of stakeholders. This brings about two main challenges: gathering information from a lot of different people and being able to explain migration decisions to top stakeholders through clear and accurate reports.
How Txture supports you:
All stakeholders in the cloud transformation project can have a defined role on the platform when needed. They can see what information is already available and add their own knowledge to a shared workspace.
A wide range of dedicated dashboards help you report on deliverables to both internal and external stakeholders.
Each migration decision is traceable and can be commented on, making it easier to explain your choices and convince your end client.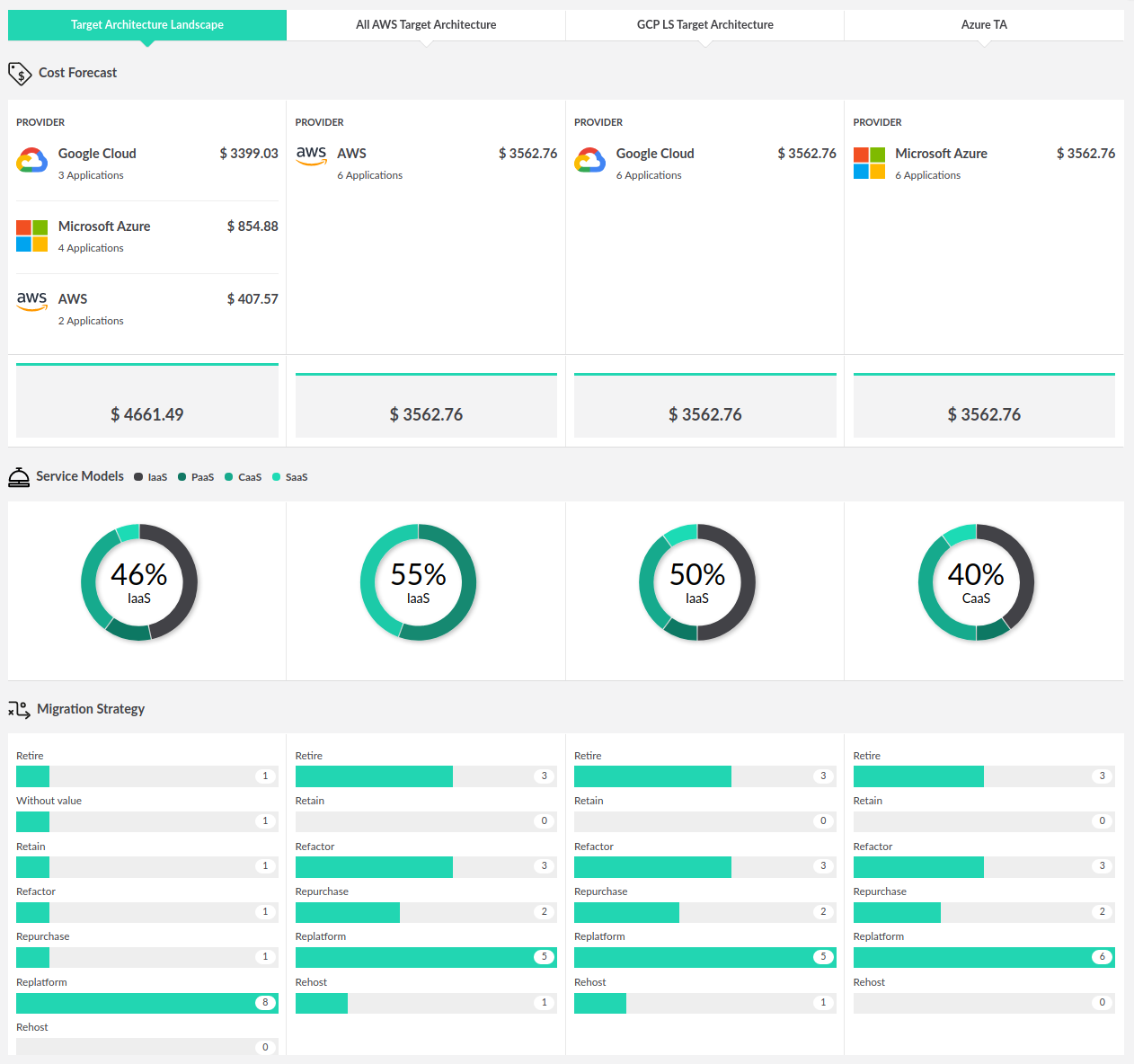 Txture CT is the central hub for collaborating with all cloud transformation stakeholders
---
Seeing is believing!
Find out for yourself why Txture is a tried and tested software tool used by Accenture, Deloitte, and other major multinational consulting firms.
Looking for more input? Read how Accenture & Txture led successful Cloud Transformation for a large retail company.