In a previous release, we added information on estimated CO2e emissions and electrical energy consumed to our product catalog, which helps users understand and compare the carbon footprint of individual cloud services.
To support consultancies and their clients even more in implementing a carbon sensitive cloud strategy, we now integrate this information into our target architecture recommendations.
How does this work?
When defining your preferences for the cloud target architecture, you'll find a new setting for "Sustainability". This setting allows you to express the importance of keeping the carbon footprint of selected cloud products in your target architecture as low as possible. As with other target architecture preferences, this can be set for your entire target architecture or only selected applications. Based on your selection, the platform ranks proposals accordingly and suggests the most appropriate cloud target architecture.

Example of a Target Architecture Preference for Sustainability set to "Important".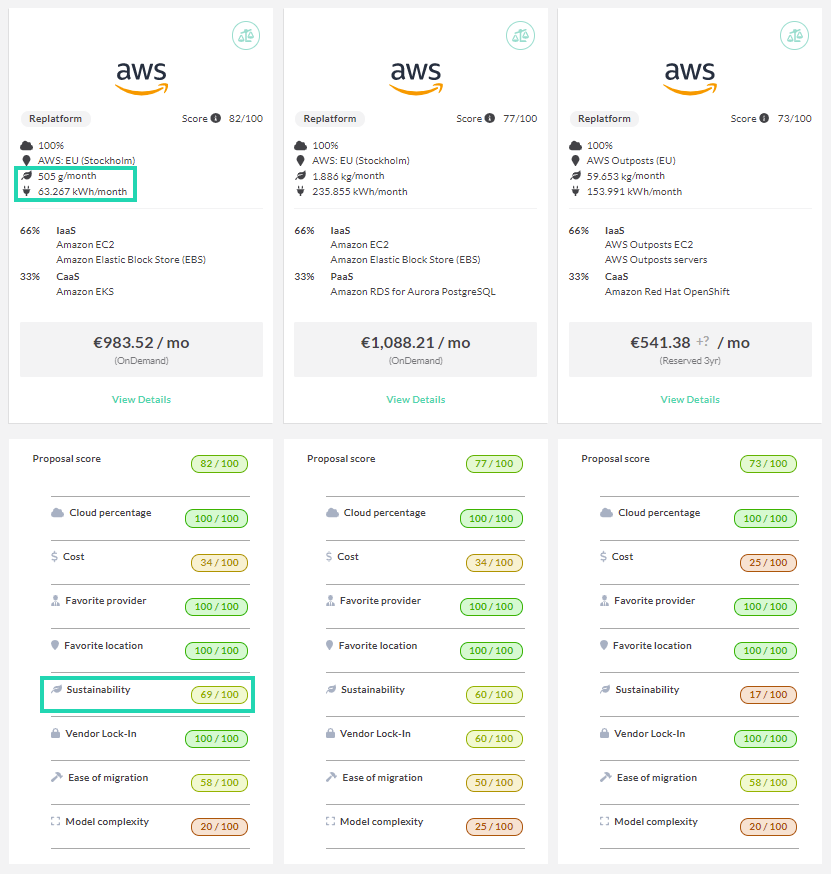 Example of three target architecture proposals that show the estimated CO2 emissions and electrical energy consumed per proposal and the sustainability score based on the setting above.
Here's more on related features for the comparison of potential cloud target architecture in Txture:
---
Sustainability in Cloud is an important topic to you? Have we sparked your interest in exploring the new version in a hands-on demo?

Feel free to request a free demo or contact us for more information!